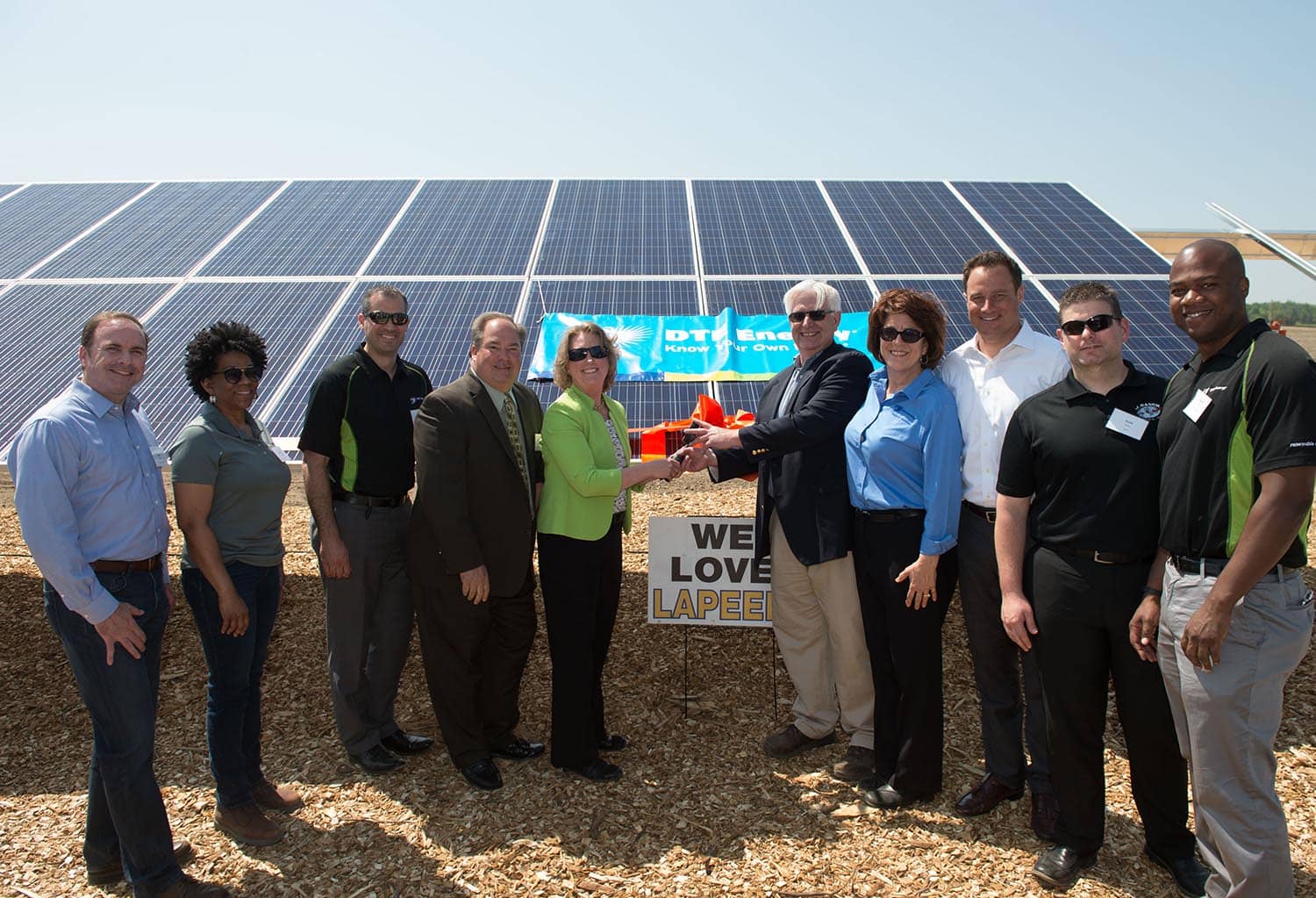 DTE Energy has installed the first of nearly 200,000 total solar panels to be located at the company's two solar projects in Lapeer, Mich.
The utility says the bigger of its Lapeer projects, located on approximately 150 acres off Demille Road, will be 30 MW – more than 15 times larger than any current solar installation in Michigan. The second project, at 18 MW, is located off Turrill Road on 100 acres of land. All of the power generated by these facilities will be fed into the energy grid.
"DTE Energy is Michigan's leading provider of solar energy, and the Lapeer solar projects further our commitment to clean energy. Through the development of renewable energy projects, like solar, we are building a more sustainable future for Michigan and providing affordable, reliable, safe and clean energy to our customers," says Irene Dimitry, vice president of business planning and development for DTE Energy.
"The City of Lapeer is honored to join DTE in celebrating this milestone," says William Sprague, mayor of Lapeer. "We are proud of Lapeer's contribution to bringing more green energy to Michigan and to creating a cleaner environment for our community and for the state."
According to DTE, the Lapeer solar projects will create approximately 150 temporary jobs during construction and more than five permanent jobs once they are operational. The projects are expected to be completed by year-end.
In addition to the Lapeer installations, the utility has three more solar projects currently under development in Ypsilanti, at the GM Warren Transmission plant and in Detroit. DTE Energy says these five solar projects will position the company to exceed the state's renewable portfolio standard.