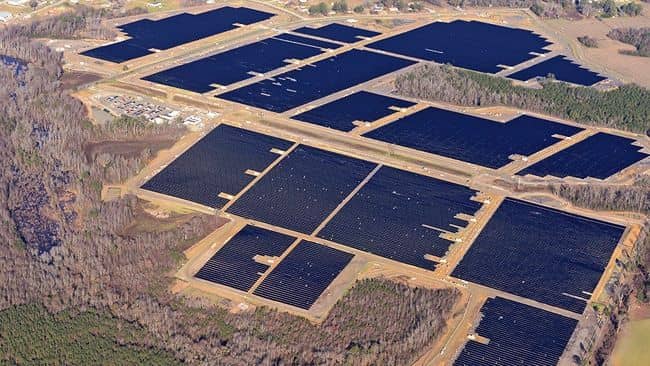 Featuring 670 miles of wire and cable and 487,000 solar panels, Duke Energy's 40 MW Elm City Solar Facility is the latest addition to the company's renewable portfolio.
Located at 4579-4699 Haynes Rd. in Wilson County, N.C., the plant began operations in March and is currently supplying energy to customers. According to the company, the project's expected annual output of 82,000 MWh is roughly what 7,000 residential customers would use in a year.
"Duke Energy has embraced solar energy in North Carolina as a means of providing even more renewable resources to our customers," says David Fountain, Duke Energy's North Carolina president. "We continue to push for projects that promote new and renewable technologies, while keeping rates below the national average."
Duke Energy owns and operates 35 solar facilities across North Carolina. In the past year, the company's retail electric companies have completed solar projects in Bladen, Duplin and Onslow counties. Construction will begin soon on projects in Davie and Monroe counties. Its commercial business unit, Duke Energy Renewables, recently purchased six solar facilities in Bertie, Edgecombe and Northampton counties.
Last year, Duke Energy added 300 MW of solar energy in North Carolina. In total, Duke Energy says its companies have installed about 450 MW of solar energy in the state, enough to power 85,000 average homes at peak production.