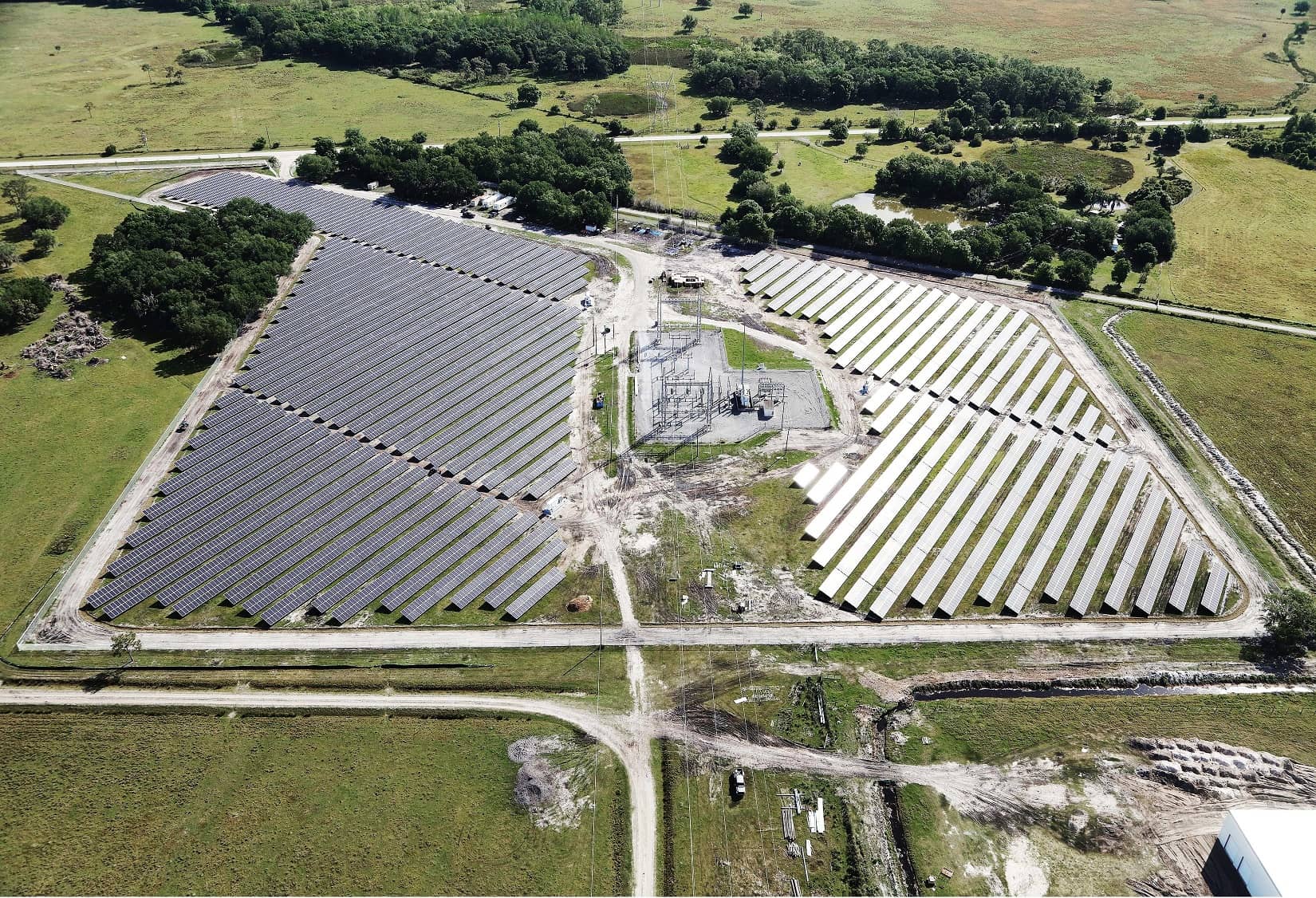 Nearly 15,000 solar panels soaking up the sun in Osceola County are now providing renewable energy to Duke Energy customers in Florida. According to the company, which owns and operates the project, the Osceola Solar Facility is about the size of 13 football fields and produces nearly 4 MW.
"As the cost of solar energy continues to decrease and the efficiency of panels grows, we're increasing our investments in solar," remarks Alex Glenn, Duke Energy's Florida president. "It's part of our ongoing strategy to offer clean energy and provide customers more options to use renewable energy."
Florida-based Advanced Green Technologies designed, engineered and constructed the facility on 17 acres next to an existing Duke Energy substation in Kenansville.
"When you say Kenansville, people automatically think agriculture. Now they can think technology, too. Solar is a new type of 'farming' for my district – one with a positive environmental impact," says Osceola County Commissioner Fred Hawkins Jr. "Adding a renewable source like solar gives Duke Energy customers a more balanced energy mix, and that's more important today than ever before."
Duke Energy says the Osceola plant is part of a strategic, long-range plan to install up to 500 MW of solar energy in Florida by 2024. To that end, construction will be wrapping up in August at a 5 MW solar plant in Perry, Fla., and the company plans to unveil that project in mid-October.
Earlier this year, the company unveiled a 5 MW Mickey-Mouse-shaped solar project to serve the Walt Disney World Resort through an agreement with the Reedy Creek Improvement District.
Photo courtesy of  Smith Aerial Lab