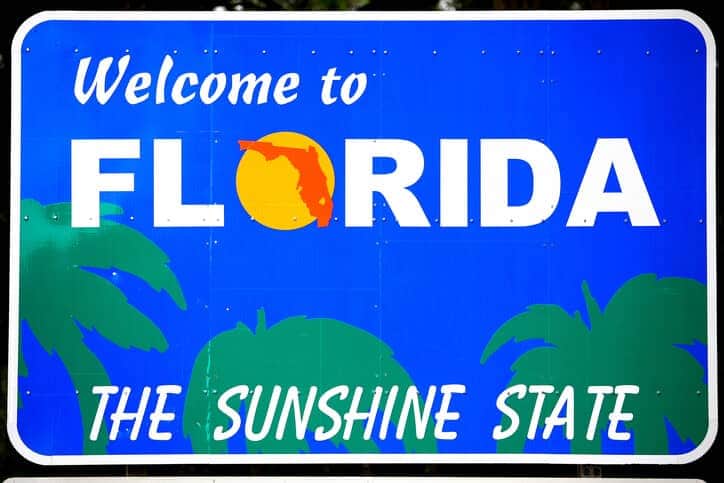 Duke Energy Florida has announced the location of its newest solar project, the Columbia Solar Power Plant, which will be built on 580 acres in Fort White, Fla., off of Fry Rd. in Columbia County.
The 74.9 MW plant will consist of approximately 245,000 solar panels, which will produce enough energy to power over 20,000 average homes at peak production, says Duke Energy.
The company expects to break ground on the facility next year, with full operations in March 2020. The project will be owned, operated and maintained by Duke Energy Florida and developed by Core Solar, which has built other solar projects in Florida.
Separately, construction is under way at Duke Energy's previously announced Hamilton Solar Power Plant, which is also 74.9 MW in size and consists of approximately 300,000 solar panels on 565 acres.
"Together, the Hamilton and Columbia solar power plants are expected to eliminate approximately 645 million pounds of carbon-dioxide emissions in Florida each year upon commercial operation. That's the equivalent of taking 63,000 passenger cars off the road," says Catherine Stempien, Duke Energy Florida's president. "These projects represent our commitment to more fuel diversity in the state and to rapidly expand renewable generation for our Florida customers' benefit."
Hamilton and Columbia are the first projects Duke Energy Florida has announced as part of the company's commitment to construct or acquire 700 MW of solar generation between now and 2022.
"We applaud Duke Energy Florida for proactively working with stakeholders to embrace smart, 21st-century technologies that are good for consumers and the environment," comments Dr. Stephen A. Smith, executive director of the Southern Alliance for Clean Energy. "Pursuit of large-scale solar, electric vehicles and battery storage are positive steps for our energy grid and the Sunshine State. We welcome Duke Energy's willingness to work with stakeholders on data collection and any rate design changes impacting customer-owned, demand-side solar."
Duke Energy Florida has filed a request with the Florida Public Service Commission to recover the actual investment costs associated with the Hamilton and Columbia solar power plants.
The impact to residential customers' rates is expected to be less than half a percent for each project. Commercial and industrial customers would see a similar change, the company says. For the Hamilton Solar Power Plant, the expected base rate increase would begin in the January 2019 billing period. For the Columbia Solar Power Plant, the increase would begin in the April 2020 billing period.