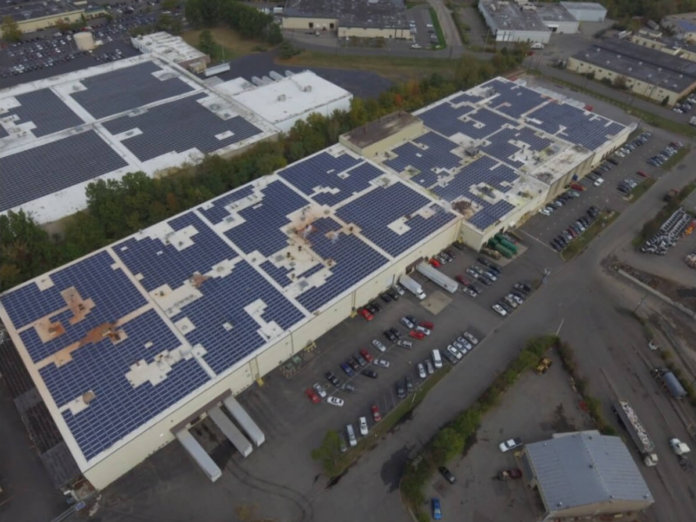 Precision Custom Coatings, a manufacturer and distributor of laminated solutions and non-woven products, partnered with Dynamic Energy Solutions LLC to install a 1.4 MW rooftop solar system at its Totowa, N.J., facility.
The solar system is expected to produce approximately 1,800 MWh of energy during its first year and save Precision Custom Coatings an estimated $6.5 million in energy costs over 25 years.
"This solar project will offset a good portion of our energy usage, resulting in substantial savings while reducing our carbon footprint," says Moe Kovangji, general manager of Precision Custom Coatings. "We would like to thank the Dynamic Energy team for their excellent guidance on every aspect of the project."
Dynamic Energynotes the project is eligible for the New Jersey SREC incentive program, which will provide Precision Custom Coatings with significant revenue for the next 15 years, in addition to energy savings.
"Dynamic Energy congratulates Precision Custom Coatings on their new solar system," comments Michael Perillo, CEO of Dynamic Energy. "Precision Custom Coatings' efforts to support renewable energy reflect a true dedication toward their goal of environmentally conscious business operations in New Jersey."