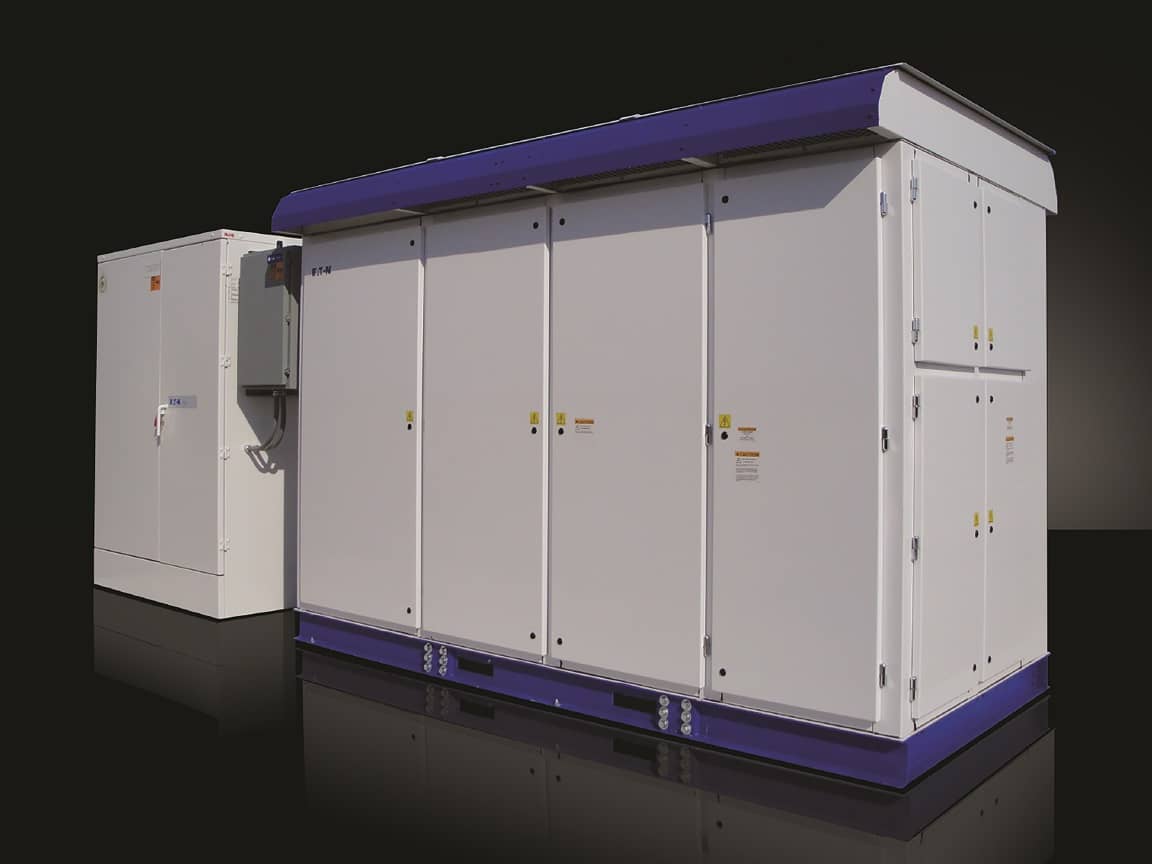 Eaton has introduced higher-power models of its Power Xpert inverters for grid-tied utility-scale projects: the Eaton Power Xpert 2,000 kW and 2,200 kW solar inverters and 2,500 kW energy storage inverter.
"Eaton scaled up the size of our inverter platform to provide customers with an even more cost-effective solution for large-scale projects," says Chris Thompson, grid power business unit manager at Eaton.
The power management company says the new solar inverter technology has a 98.5% efficiency rating by the California Energy Commission. Furthermore, the company says the solar inverters are designed and tested to meet the Underwriters Laboratories (UL) 1741 standard and are outdoor-rated and feature a wide maximum power point tracking voltage range.
Eaton says the Power Xpert energy storage inverters are designed to increase electrical resiliency in large-scale applications and work with a wide range of battery chemistries to store and transmit power. The inverter design also helps provide precise power ramp rate control and frequency regulation to enhance the reliability of electrical power transmission and distribution, adds Eaton.
According to the company, all Power Xpert inverters include integrated fiber networking equipment, grid protection relay, AC and DC switchgear, and direct throat coupling to the transformer.