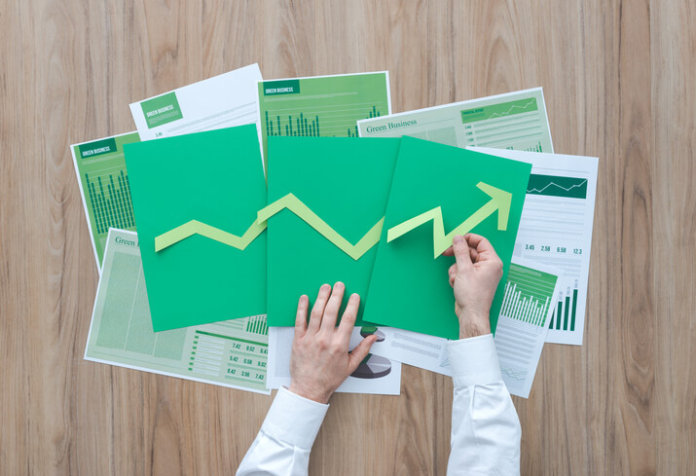 To better serve customers and investors, the Edison Electric Institute (EEI), an association representing all U.S. investor-owned electric companies, is launching a pilot environmental, social, governance and sustainability-related (ESG/sustainability) reporting template.
The goal is to help EEI's member electric companies provide investors with more uniformity and better consistency for ESG/sustainability metrics, the association says.
"EEI's member companies are committed to a clean and affordable energy future, and our industry is leading the way in emissions reductions, having cut carbon-dioxide emissions 25 percent below 2005 levels as of the end of 2016," says Tom Kuhn, president of EEI. "In an effort to become a model industry for ESG/sustainability reporting, EEI has been working closely with our large investors and financial institutions to better understand their informational needs regarding reporting metrics."
In order to assess current ESG/sustainability reporting practices, EEI assembled a working group made up of institutional investors specializing in asset management, ESG/sustainability, investment banking, and buy-side and sell-side research, as well as electric company officials from various disciplines, including accounting, environment, ESG/sustainability, finance, treasury, investor relations and legal.
"We expect that the template, created through a thoughtful and inclusive process, will be a useful tool to provide consistent data and information, which will help the financial community as it evaluates companies in the industry," says Caren Byrd, managing director of Morgan Stanley's investment banking division.
Over the past 18 months, the working group helped EEI develop a template for qualitative information, including ESG/sustainability governance and strategy, and quantitative information, including portfolio data, emissions, and human and natural resources, that investors are seeking, the association says.
EEI says the template also helps provide investors with more clarity on risks from stranded assets and regulatory issues, as well as opportunities for investments in clean energy. While EEI has had overwhelming member company support, companies ultimately will choose if and how they incorporate this voluntary template into their current reporting, EEI explains.
The electric companies participating in the pilot will publish their 2016 data in the coming weeks. For those interested in the information, it typically will be posted on the investor relations or sustainability sections of the electric company's website. EEI plans to release version one of the template in mid-2018 for member-company use.
"AEP has produced an integrated corporate accountability report for the last eight years to provide a comprehensive view of our performance on key financial, environmental, social, governance and sustainability issues that are important to our shareholders, customers and other stakeholders," says Nicholas K. Akins, chairman, president and CEO of American Electric Power (AEP), a participant in the working group. "We are pleased to see the industry focus on becoming a model for ESG/sustainability reporting and developing uniform industry reporting criteria. Our participation in this program will supplement our already robust reporting on these issues."
Mike Callahan, vice president of investor relations at Duke Energy, another working group member, adds, "Duke Energy has a long-standing track record of providing comprehensive information about our ESG activities to investors, customers and other stakeholders. Sustainable investing is gaining momentum, and we want to make it even easier for investors to incorporate ESG considerations into their investing strategies."