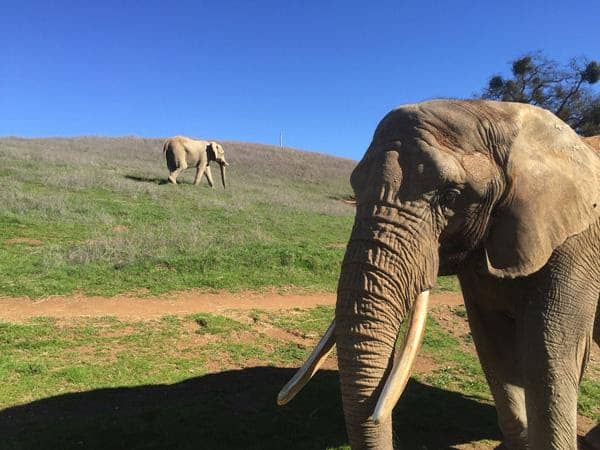 The Performing Animal Welfare Society (PAWS) is now powering its 2,300-acre ARK 2000 natural habitat refuge in San Andreas, Calif., with solar energy.
A new 132 kW solar system provides electricity to offices, elephant barns and buildings that serve the sanctuary's eight Asian and African elephants, as well as bears and big cats, rescued or retired from circuses, zoos and the exotic pet trade.
A total of 420 solar panels sit atop the rooftops of the 20,000 square-foot Asian elephant barn and an 8,000 square-foot bull elephant barn, supplying 97% of the sanctuary's electricity. California-based SUNWorks installed the system, and PAWS says it will save an estimated $1.5 million in electricity costs over 25 years.
"With this solar energy system, PAWS will dramatically reduce the amount of fossil-fuel-generated power we use and set an example of good environmental stewardship," states PAWS President Ed Stewart. "PAWS is committed to providing a better life for captive exotic animals, as well as conserving our planet and its wildlife."
Photo courtesy of PAWS