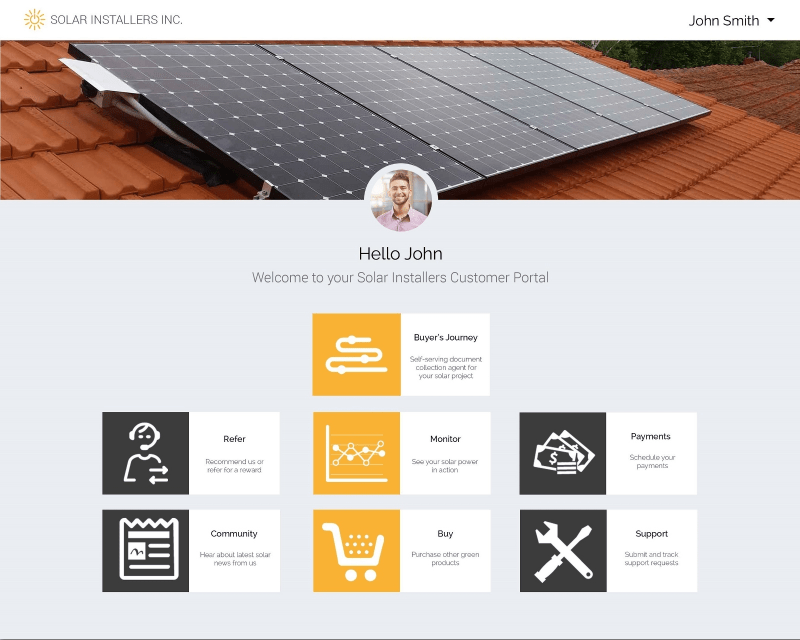 Eltropy, an alternative energy products and services company based in Milpitas, Calif., has introduced a solar customer portal solution for solar installers – a technology platform that improves customer experience, boosts referrals and grows sales with greater efficiency.
According to the company, the portals are simple for contractors to deploy, and they enable installers to maintain complete control of their branding, sales process and customer relationships.
Solar buyers can leverage the installer's customer portal to do the following:
Create a personalized login just as they do on e-commerce websites, such as Amazon.com;
Securely access and complete all documentation for their solar installation;
Learn, participate and engage with the installer's team and customer community;
Stay informed at every step in the buying journey – about what's next and when; and
Monitor their solar system, submit and track referrals, and service requests.
Solar installers can leverage the customer portal technology to do the following:
Free up time by cutting down on redundant phone calls and emails;
Engage, educate and nurture buyers to convert more leads into contracts;
Store, review and execute documents for each solar project;
Track buyer progress and receive notifications – for quick follow-up; and
Fully automate business processes by integrating with other systems, such as CRM, proposal and workflow tools through APIs.
"Solar selling traditionally has a lot of back-and-forth, with a lot that can go wrong in the many weeks between lead gen and PTO. Uncertainty leads to buyer frustration and more hard work for the installer," says Ashish Garg, CEO of Eltropy. "We took inspiration from how Amazon.com has revolutionized the buying experience for retail purchases. Buyers love an online, self-serve buying experience.
"With Eltropy, each solar installer can now provide the same experience for solar purchases," Garg states. "By giving more power and visibility to their buyers, solar salespeople and installers can manage more jobs – and get way more done in their workday while maintaining an excellent customer experience from the first conversation to PTO and beyond."