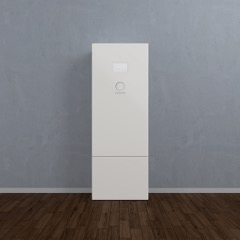 Enbala Power Networks and sonnen Inc. have announced a strategic alliance to combine sonnen's residential and commercial energy storage technology with Enbala's distributed energy resource management platform.
The partners say the integration of the sonnenBatterie with the Symphony by Enbala distributed energy aggregation and control platform provides utilities and their customers with a robust, all-in-one solution for using energy storage to balance distributed renewable and traditional generation on the utility grid.
"Distributed battery storage is rapidly becoming a pivotal technology in enabling the transformation of the utility grid through better management of rapidly growing intermittent generation," says Enbala CEO Arthur "Bud" Vos. "We are fortunate to be working with sonnen in a common vision to enable the tremendous potential of distributed generation, for the benefit of both energy utilities and energy consumers."
The sonnenBatterie battery storage and energy management technology is now integrated with Enbala's grid balancing software, creating a combination of decentralized generation, advanced battery storage, real-time distributed intelligence and control and "always-on" grid optimization that is needed to fully harness the value of distributed energy resources, according to the companies.
"Enbala and sonnen are combining our advanced technologies to intelligently manage distributed resources and assets on the utility grid – a critical solution to increasing grid stability and unlocking new revenue streams for sonnen's residential and commercial customers," says Boris von Bormann, CEO of sonnen Inc.
Photo: The sonnenBatterie