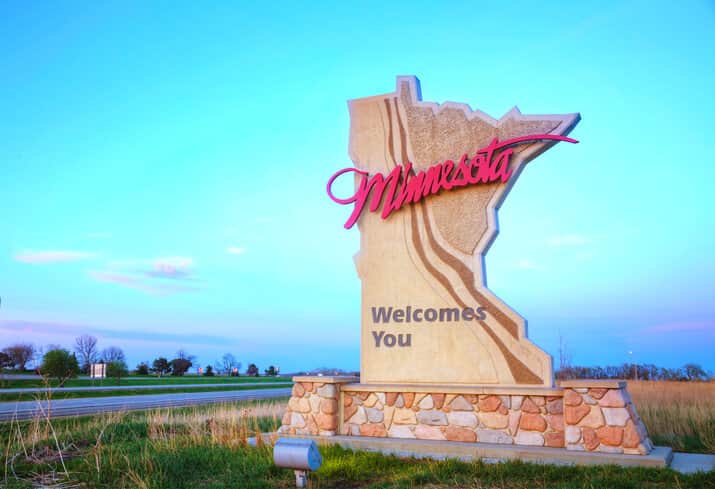 Enel S.p.A., through its subsidiary Enel Green Power North America Inc. (EGP-NA), has started operations of its 150 MW DC Aurora solar park in Minnesota. Consisting of 16 PV plants across the state, the Aurora park represents the largest project in Enel's North American solar portfolio.
"The completion of Aurora is another major milestone in our continued strong growth in the U.S.," says Rafael Gonzalez, head of EGP-NA. "We are proud to be a part of growing Minnesota's energy economy through maximizing the utility-scale distributed solar model. This model, which we have implemented through the Aurora solar plant, consists of the installation of multiple small-scale solar sites to supply green energy to communities across the state and furthers our 'open power' approach to open energy access to more people, new technologies and new uses. The innovative design of Aurora highlights how renewables can provide both sustainable, reliable energy to communities while delivering significant environmental benefits and economic value."
The Aurora solar park, which is owned by EGP-NA subsidiary Aurora Distributed Solar LLC, can generate approximately 210 million kWh annually, equivalent to the energy consumption needs of over 17,000 U.S. households. The overall investment in the construction of Aurora amounted to approximately $290 million, and the PV plant will sell its energy under a long-term power purchase agreement with utility Xcel Energy in Minnesota.
"Xcel Energy is pleased that the Aurora solar project is now delivering clean, renewable energy to our customers, and it plays a big role in our goal to be 63 percent carbon-free by 2030," comments Chris Clark, president of Xcel Energy-Minnesota. "We are on a path that more than doubles wind and solar energy options for our customers, and as we've learned to effectively integrate wind on to our system, we look forward to doing the same with solar."
According to Enel, the utility-scale distributed solar model delivers a range of benefits, including a reduction in line loss and elimination of transmission costs due to geographic proximity of the different communities served, as well as geographic diversification of renewable energy generation assets. Each of the 16 solar facilities utilitzes linear axis trackers to maximize efficiency and production and delivers green energy to the off-taker's distribution system.
The Aurora solar park increased EGP-NA's total installed capacity in Minnesota to 380 MW. EGP-NA already owns and operates two wind farms in the state, Prairie Rose (200 MW) and Minnesota Wind (30 MW). Aurora is EGP-NA's third PV solar project built in the U.S., in addition to the existing solar facilities of Stillwater, Nev., and Sheldon Springs, Vt.