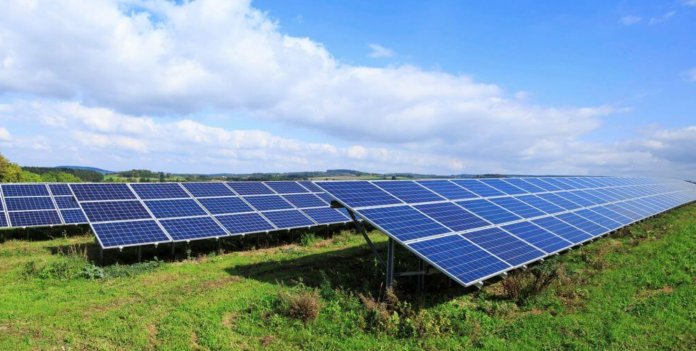 Global energy company ENGIE and Clean Energy Collective (CEC), a Colorado-based community solar developer and solutions provider, have announced they are joining forces to accelerate regional scaling of the community solar market in the Northeast U.S. and broaden access to the benefits of affordable, local, clean power generation to a significantly wider customer base.
Through a joint development agreement, the two companies will share financial and technological resources to develop and deploy a large-scale portfolio of community solar projects across several Northeastern states that will serve residential, commercial and public entities. The partners note this new project portfolio will be in addition to the Sept. 7 announcement that both companies worked together to complete a Massachusetts community solar portfolio consisting of 17 solar facilities.
"Our relationship with ENGIE, coupled with our unmatched ability to deliver localized, market-specific community solar solutions on a national scale, makes the possibilities for community solar nearly limitless," says CEC Founder and CEO Paul Spencer. "We are pursuing dozens of projects in five states, and this will pave the way for exciting new innovations in the rapidly expanding community solar industry."
According to the partners, the combined venture leverages the strength of ENGIE's customer base and balance sheet with CEC's proven expertise in creating markets, developing projects and managing construction and operations of solar assets. CEC will leverage its Community Solar Platform, proprietary technology enabling community solar program design, integration and execution. This joint venture paves the way to scale access faster than would be possible through either company's individual efforts, according to the partners. The companies will jointly own and operate the community solar projects pursued through the agreement.
"As market innovators, CEC has proven community solar is an effective tool in meeting the growing demand for clean energy. ENGIE is excited to partner with CEC as the leader in this space, delivering on community solar's potential in the Northeast and beyond," says Vikram Kulkarni, vice president of solar for ENGIE Resources. "We are seeing increasing demand for clean generation in New England, and we commend our customers, regulators and grid operators as we all promote our clean generation agenda."