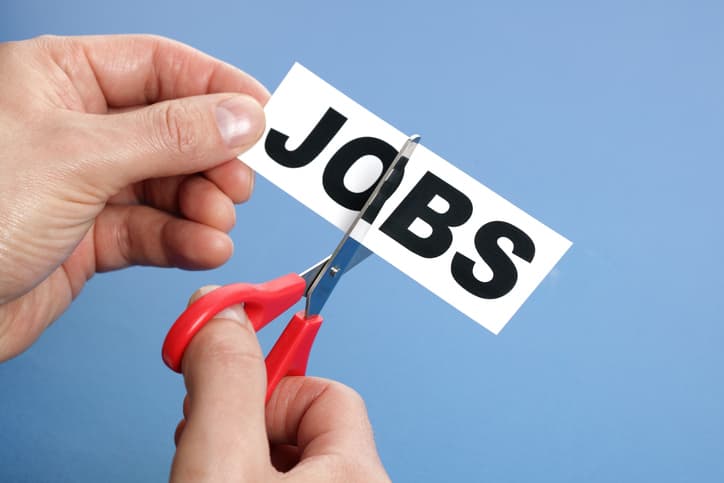 Citing the continued need to streamline their businesses amid market challenges, technology providers Enphase Energy Inc. and Mission Solar Energy have both announced additional layoffs.
Specifically, California-based Enphase Energy plans to cut about 18% of its global workforce, or about 75 jobs. That is in addition to the 11% reduction in headcount Enphase announced in September.
In a press release, Paul Nahi, president and CEO of Enphase, says, "This is a challenging decision, and we are very grateful for the hard work and professionalism of all affected employees. However, these actions are necessary to create a near-term path to sustained profitability."
In an emailed response to Solar Industry, Nahi further explains that the majority of the new layoffs will be in North America, primarily at Enphase's headquarters in Petaluma, Calif. He notes the energy technology company, which specializes in solar micro-inverters, is not closing any of its locations as a result of this restructuring.
According to a U.S. Securities and Exchange Commission filing, Enphase expects to "incur approximately $2 million in cash-based termination costs and related benefits as a result of this action."
The company, which is among the top providers of micro-inverters in the world, says it has supplied more than 13 million units for over 540,000 projects globally. Nonetheless, Enphase has been working to remain competitive over the last year or so. For example, in addition to reducing its workforce, the company also offloaded its Next Phase Solar subsidiary in 2016.
"The micro-inverter market, just like the rest of the solar industry, is under extreme price pressure," Nahi states in his email. "At the same time, Enphase has invested heavily in several innovative products that are all coming to market now and over the coming months.
"This includes the Enphase Storage System, which is now available in Australia, the U.K. and the U.S., as well as the next generation of micro-inverters, which comes to market later this quarter, and Enphase Energized AC modules, which will be coming to market in mid-2017 through our partnerships with SolarWorld, LG and Jinko. Priorities are to serve our customers with these products and achieve profitability in a very price-sensitive market, and as a result, we have had to focus on operational efficiencies, including lowering headcount."
Enphase has also been trying to raise money. Earlier in January, the company announced a $10 million strategic investment in Enphase by two major investors: T.J. Rodgers, founder and former CEO of Cypress Semiconductor, and John Doerr, chairman of Kleiner Perkins Caulfield & Byers.
Elsewhere in the U.S., San Antonio-based PV module supplier Mission Solar Energy is reducing the staff at its local plant by an additional 170 employees. This follows Mission's announcement that it was closing its cell production line at the San Antonio facility and laying off 87 workers in October.
Laura Waldrum, a company spokesperson, says, "Our plant will remain operational, and Mission Solar Energy modules will be produced exclusively in San Antonio."
Waldrum says that this new round of layoffs comes as the company shifts its focus from the utility-scale solar sector to the residential and commercial markets.
"When Mission Solar Energy opened its doors, MSE's target market was the utility space," she explains. "Since then, market conditions have changed, making the utility-scale space non-viable for American manufacturers. We implemented this strategic restructuring to respond to the current market conditions – which will better position us to succeed in the current and future solar marketplace."
Waldrum asserts there is "a distinct demand for American-made modules" in the rooftop solar space.
"However, this segment of the market does not require the huge capacity that the utility-scale segment requires. So, we are adapting accordingly by reducing headcount to a more manageable and sustainable size. When market conditions normalize, we will revisit our job numbers and adjust as necessary."
She adds, "We believe this expanded focus will help us grow our overall presence in the U.S. and better position us for the next solar and renewables market re-growth cycle. We are also continuing to innovate and create new products to better meet the needs of our customers." In fact, she says Mission's two recently launched 60-cell and 72-cell modules have been "very well received by the market."
Notably, Enphase Energy and Mission Solar Energy are just two among several solar industry players that have streamlined their operations over the last year. For example, California-based vertically integrated solar company SunPower eliminated a total of at least 3,500 jobs during two rounds of layoffs in 2016, namely by closing plants overseas.