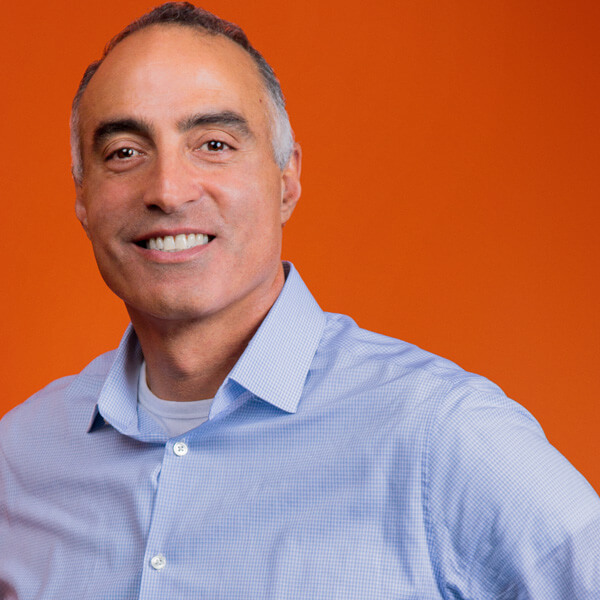 After more than 10 years at the helm of California-based Enphase Energy Inc., Paul Nahi has stepped down as president and CEO of the major micro-inverter supplier.
According to a press release, Tuesday was Nahi's final day with Enphase; however, he will continue to assist the company as it transitions to a new leader. The company's board of directors has begun a search for a replacement that includes both internal and external candidates, with the intention to name a successor by Aug. 31. In the interim, the board has created an Office of the CEO, consisting of Bert Garcia, chief financial officer (CFO), and Badri Kothandaraman, chief operating officer (COO), to oversee and provide leadership for Enphase's day-to-day activities.
"On behalf of the board, we would like to thank Paul for his exceptional leadership and his many years of service to Enphase and the solar industry," says Steve Gomo, lead independent director of Enphase's board. "As the company's first and only CEO, Paul has led Enphase from pioneering the world's first micro-inverter to becoming a leading global provider of energy management solutions. We appreciate his many contributions and wish him continued success."
"It has been an enormous privilege to lead Enphase since inception and through its growth to become a leading global energy technology company," says Nahi. "Our invention of the micro-inverter and the introduction of module-level data monitoring has transformed the global solar energy landscape. Having managed Enphase from a concept through global leadership, I feel the time is right for a new CEO to continue its growth, while Enphase increases market share, expands into new geographies and explores new opportunities. As Enphase continues into its second decade, it is poised for a future of sustained profitability, having successfully embraced the challenges of managing operating expenses while accelerating its investments in next-generation technologies. I remain passionate about Enphase's bright future, and I am confident its best days are yet to come."
In order to overcome global solar market challenges, Enphase streamlined its operations and made two rounds of layoffs last year. The company has since focused on continued product innovation, including a recently launched AC module in partnership with LG Electronics.
Nahi announced his resignation on the same day Enphase revealed its financial results for the second quarter of 2017 (Q2'17).
The company reported total revenue for the quarter of $74.7 million, an increase of 36% compared to Q1'17. During the second quarter, Enphase sold approximately 224 MW DC or 775,000 micro-inverters, an increase in megawatts of 39% compared to Q1'17. GAAP gross margin for the Q2'17 was 18.1%, and non-GAAP gross margin was 18.4%.
The company says GAAP operating expenses for Q2'17 were $22.8 million, a decrease of 22% compared to the Q1'17 and a decrease of 24% compared to the Q2'16. Non-GAAP operating expenses were $17.8 million, a decrease of 12% compared to Q1'17 and a decrease of 35% compared to Q2'17.
GAAP net loss for the Q2'17 was $12.1 million, or a net loss of $0.14 per share, compared to a Q2'16 net loss of $16.7 million, or a net loss of $0.36 per share. On a non-GAAP basis, net loss in the Q2'17 was $6.6 million, or a net loss of $0.08 per share, compared to a Q2'16 net loss of $13.9 million, or a net loss of $0.30 per share. The company generated $1 million of cash in Q2'17 and exited the quarter with a total cash balance of $31 million.
"The actions we have taken over the past year to improve our operational efficiency resulted in a 35 percent year-over-year decrease in non-GAAP operating expenses," says Garcia, CFO of Enphase. "We believe the combination of operating expense reduction, supply chain optimization and the transition to our sixth-generation IQ Microinverter System will enable us to achieve non-GAAP operating income profitability by the fourth quarter of 2017."
Looking ahead, Garcia says, "We expect our revenue for the third quarter of 2017 to be within a range of $72 million to $80 million. We expect GAAP and non-GAAP gross margin for the third quarter to be within a range of 18 percent to 21 percent. Non-GAAP gross margin excludes approximately $200,000 of stock-based compensation expense. We expect our GAAP operating expense for the third quarter to be within a range of $22.5 million to $24.5 million and non-GAAP operating expense to be within a range of $16.5 million to $18.5 million, excluding an estimated $1.7 million of stock-based compensation expense and approximately $4.3 million of additional restructuring expense."