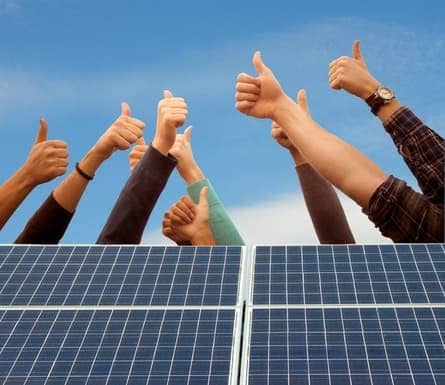 El Paso Electric (EPE) has announced commercial operation of its first community solar project, located at the EPE Eastside Operations Center Campus in El Paso, Texas.
The 3 MW facility is part of the utility's community solar pilot program, which was fully subscribed in just one month since the opening of subscriptions in mid-March, with about 1,500 customers enrolled. Due to the large demand and interest in the program, EPE says it is looking for ways to expand the community solar program to even more of its Texas customers and bring the program to customers in its New Mexico service territory in the future.
"We're excited to bring this new facility online and to begin generating credits for customers who want to invest in solar energy without any equipment or embedded subsidies," says Mary Kipp, EPE president and CEO. "We have several large-scale solar facilities that are part of our generation mix, and this latest project allows us to keep supporting innovation in renewable energy, making it more accessible to all our Texas customers through our community solar program."
With the commercial operation of this facility, subscribers to the community solar program will see the credits of the solar production for the month of June reflected in the bills they receive in July of this year. EPE explains that subscribers will pay $20.96/kW for capacity, with generation base and fuel credits offsetting the capacity charge.