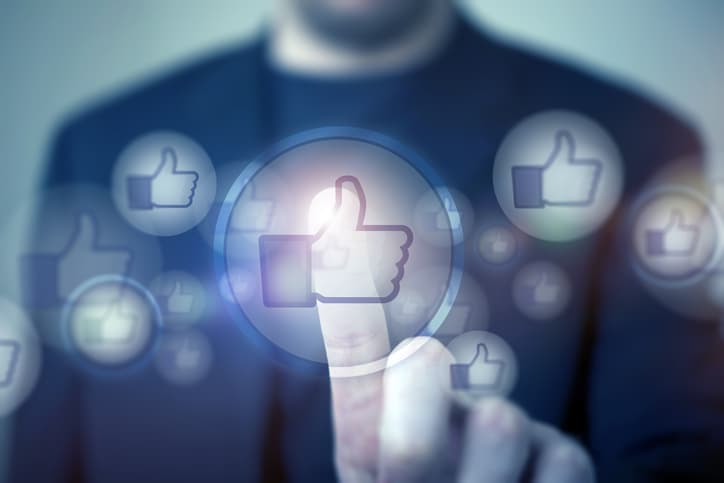 Albuquerque, N.M.-based Affordable Solar is building three solar farms to help meet the clean energy needs of a data center social media giant Facebook is constructing in New Mexico.
The plans were officially revealed by Gov. Susana Martinez, R-N.M., and leaders from Affordable Solar and utility PNM during an event at the solar company's headquarters Wednesday. According to a press release, Facebook cited the state's competitive business climate, strong workforce, commitment to infrastructure investment and opportunities for renewable energy development among the reasons the company selected New Mexico for its new data center. The facility will span more than half-a-million square feet in its initial phase, and the governor touted the economic benefits of the data center.
"Not only is Facebook's massive data center expected to create thousands of long-term construction jobs – it's also sending a message to companies across the globe that New Mexico is open for business," said Martinez. "Bringing Facebook to New Mexico was a big step in the right direction, but we have to continue building on our progress to diversify our economy and bring even more good jobs to the people of New Mexico."
Martinez added, "This is a yet another reason why we have to continue to protect our economic development tools – like our jobs fund. Because of our incentives, companies like Facebook, Safelite and Keter Plastics are calling New Mexico home."
According to the release, the Affordable Solar projects also demonstrate Facebook's commitment to buying local materials and hiring local employees. Affordable Solar is investing $45 million to build the three solar farms, which will be the first step in helping Facebook meet its goal to power the data center with 100% renewable energy created by new solar and wind farms. Each Affordable Solar project will be 10 MW AC, and the first project is expected to be completed by Jan. 1, 2018, with the other two following close behind. Facebook's new data center is projected to be online in 2018.
"The solar industry is flourishing in New Mexico, not only because of our abundant sunshine, but also because of strong support from PNM, local communities and our state policymakers, especially Governor Martinez," said Kevin Bassalleck, president of Affordable Solar, at the event. "The growth of solar benefits everyone, providing local jobs, economic growth and clean energy that together help improve the quality of life in New Mexico."
"PNM is committed to renewable energy, and we're excited to be working with Affordable Solar to expand our solar capacity and power the new Facebook data center," added Pat Vincent-Collawn, chairman, president and CEO of PNM Resources. "This project is an example of what we can do in New Mexico when we work together toward the common goals of growing our economy, supporting local small businesses and creating good jobs for our community."