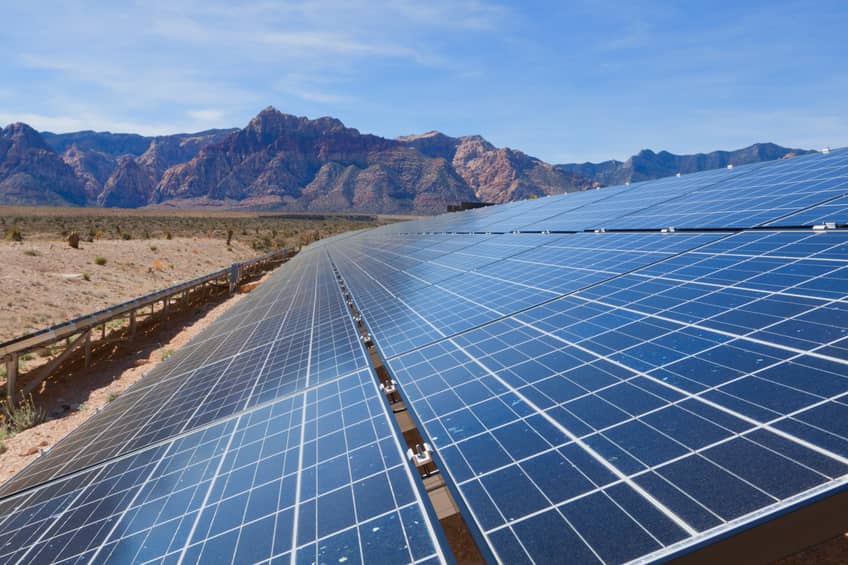 AWS Truepower LLC – a provider of wind and solar energy consulting and engineering services – has delivered on a U.S. Department of Energy (DOE) SunShot-funded project worth $799,970 to help the California Independent System Operator (CAISO) more reliably incorporate solar energy into its system.
AWS Truepower, along with project team members Pacific Northwest National Laboratory, Siemens SmartGrid, CAISO and Southern California Edison, achieved the project's goal of developing an integrated toolset that integrated solar energy in a manner that effectively removed system reliability concerns without impacting energy prices – resulting in a reduction of needed balancing reserves and an overall lower cost of bulk power system integration for solar generation, explains AWS.
The integrated tools include advanced probabilistic solar power forecasts, new uncertainty quantifications methods and flexible ramping algorithms in the unit commitment and dispatch processes. AWS says the approach removed system reliability issues in multiple historical scenarios in which solar generation was identified as the culprit to system reliability issues.
The final report, recently released by the DOE, evaluates the impacts of uncertainties on CAISO transmission, including the risk of overloads and voltage problems, and explores opportunities for intrahour generation adjustments – in turn, helping to provide more flexibility for system operators. SunShot first awarded the funding for the project in 2013.
"This project showed that the consideration of all sources of uncertainty over a large area, combined with the comprehensive evaluation of all elements of the balancing process – i.e., capacity, ramping and energy requirements – will help system operators more effectively balance generation against load and interchange," said Ken Pennock, director of grid solutions at AWS Truepower and the primary author of the report. "Doing so can facilitate more solar and other renewable resources on the grid without compromising reliability and control performance."
According to the firm, the project identifies that solar power does not require special, separate penetration level restrictions or penalization for its intermittency.