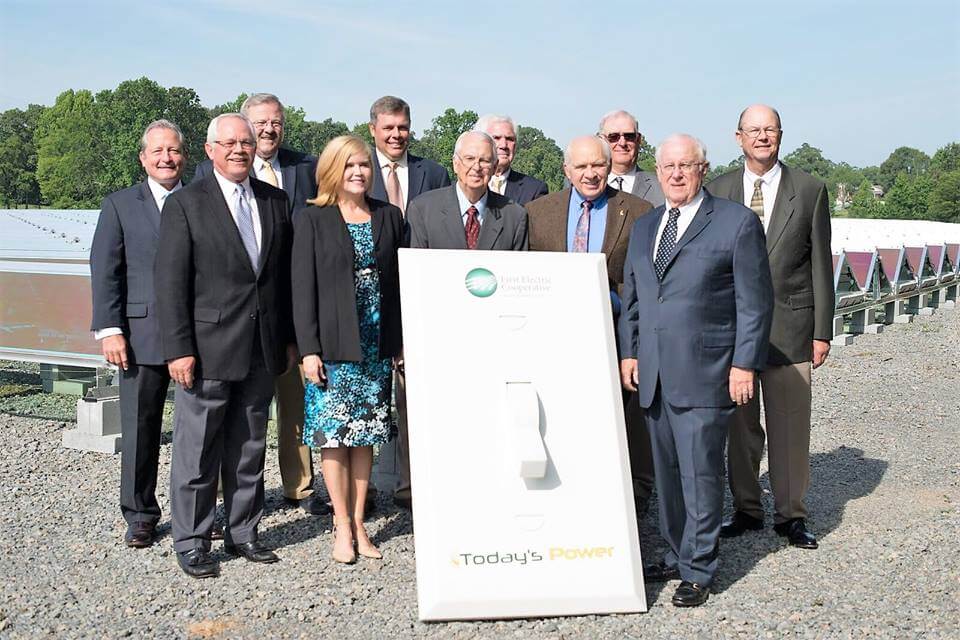 First Electric Cooperative Corp. (FECC), a nonprofit rural electric co-op headquartered in Jacksonville, Ark., has commissioned a 1 MW solar project.
"First Electric is dedicated to providing our members with safe, reliable electricity in a cost-effective manner," says Don Crabbe, CEO and president of FECC. "Our board works to meet the needs of our membership both today and in the future. Our members will all share in the benefits from the renewable energy produced by the solar field."
Located at 8271 Congo Rd. in Benton, Ark., the five-acre solar farm is projected to generate over 47 million kWh of non-emitting energy over a 25-year span. At peak production times, the project may produce enough renewable energy to power 100 to 125 homes, according to FECC. In addition to providing renewable solar energy to its members, the co-op plans to use the project as an educational opportunity for field trips for local school groups and organizations.
Photo courtesy of FECC's Facebook page