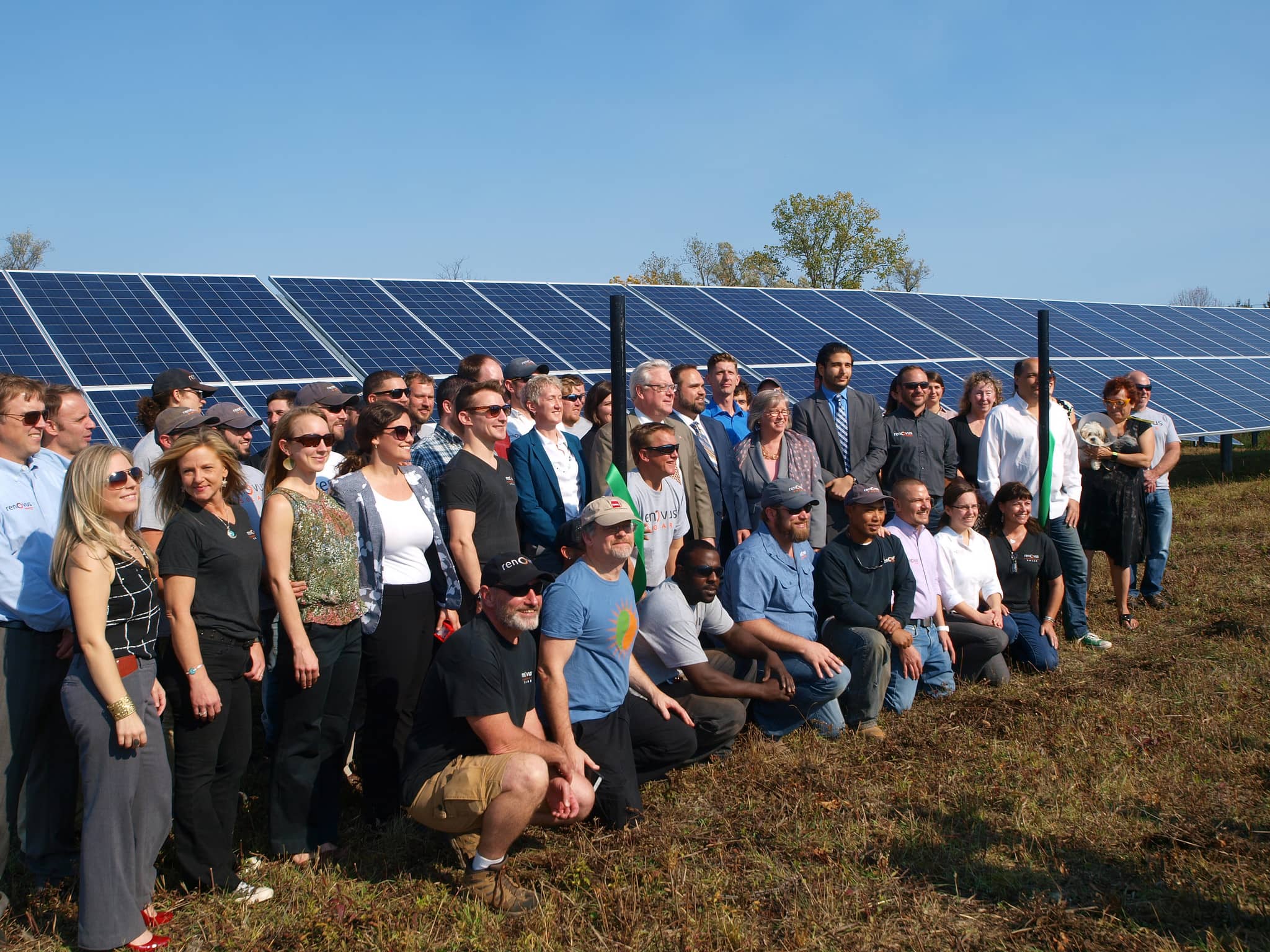 Officials in New York have cut the ribbon on a state-backed community solar project located in Trumansburg, N.Y. According to the New York State Energy Research and Development Authority (NYSERDA), the project is the first community solar project completed under Gov. Andrew M. Cuomo's ongoing NY-Sun initiative.
With funding from NY-Sun, a $1 billion initiative meant to help boost solar in the state, developer Renovus Solar built the 359.1 kW ground-mounted project. As NYSERDA explains, a community solar project (also called a shared solar project) enables residents to purchase solar panels in an off-site solar array and receive credit for the power the array produces on their individual monthly electric bills. The agency says three dozen residents in Tompkins, Steuben and Schuyler counties have bought more than 1,100 solar panels in the Renovus Solar project.
John B. Rhodes, president and CEO of NYSERDA, which administers NY-Sun, said, "Governor Cuomo's vision for a cleaner energy system for all New Yorkers has taken a huge step forward today. We congratulate all of the partners for making this investment available to residents who otherwise would not have been able to participate in a clean and bill-reducing energy system."
NYSERDA notes that the New York State Department of Public Service (DPS) announced the state's Shared Renewables initiative last July, with the goal of providing opportunities for renters, homeowners, low-income residents, schools and businesses to join together to set up shared renewable energy projects resulting in healthier and stronger communities. Shared solar is part of that initiative.
Audrey Zibelman, CEO of the DPS, commented, "The Farm to Table movement in New York is now being joined by 'Farm to Socket' with the introduction of community solar projects under Governor's Cuomo's Reforming the Energy Vision. The Renovus project is a great example of how REV is bringing new and greater energy choices to consumers, including the opportunity to share in the benefits of clean, solar power."
"The interconnection of this project is a landmark moment, not only for the dozens of local families who now have access to the many befits of solar power, but also for New York State as a whole," said Joe Sliker, president and CEO of Renovus Solar. He added community solar projects "have the potential to be a cornerstone of REV, and we couldn't be more proud to be laying the tracks that will lead New York to a renewable energy future."