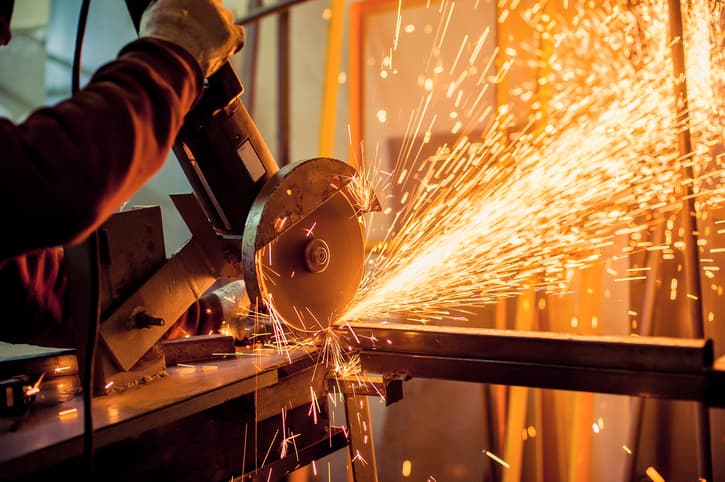 Tampa Tank Inc.-Florida Structural Steel (TTI-FSS) and partner Solar Advantage have completed installation of a 507 kW solar project atop one of the steel fabricator's three manufacturing facilities in Tampa, Fla.
Solar Advantage installed the 1,492 Canadian Solar panels and 51 inverters for property developer Shepard Capital Partners, from whom TTI-FSS leases the facility. TTI-FSS expects to save some $75,000 to $80,000 in energy costs the first year by drawing power first from the solar installation and secondly from local supplier TECO Energy.
David Reed, principal at Shepard Capital Partners, member of TTI-FSS' advisory board and founder of the nonprofit Sustany Foundation, explains, "We were looking for an opportunity to demonstrate how we can move away from carbon-based fuel use in a heavy industrial operation."
Reed adds, "Solar energy is an appealing alternative power source because it substantially reduces operating costs while securing a large portion of the company's power needs for 25 years at a lower fixed price."
According to TTI-FSS Founder Cal Reed, "We're all concerned about the environment, so we were willing to consider solar energy as an alternative resource after evaluating three important factors: One, the return on investment; two, the viability of the manufacturing plant structure itself to support the number of solar cells necessary without having to reinforce it; and, three, the proposal from Solar Advantage to provide the quality and savings we expected at a reasonable cost. Fortunately, all three factors aligned to make this project possible."
Solar Advantage notes the installation is complete, and the project will be online within the month once the bi-directional solar meter is installed by Tampa Electric.