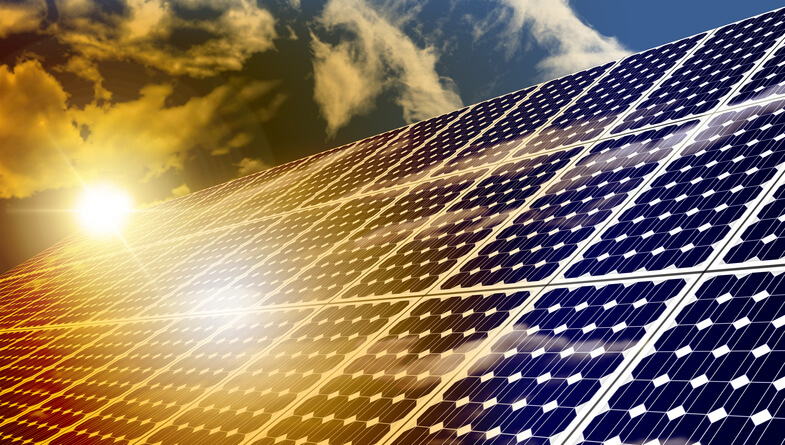 Backed by a climate infrastructure investment platform, some former leaders of now-bankrupt SunEdison have launched Summit Ridge, a new development company focused on commercial and industrial (C&I) and community solar projects.
Virginia-based Summit Ridge is led by CEO Steve Raeder, who previously managed SunEdison's East Coast C&I solar business. SunEdison, a giant renewable energy company, filed for Chapter 11 bankruptcy in April 2016.
In addition to Ridge, the Summit Ridge management team consists of several renewable industry veterans, including chief financial officer Brian Dunn (previously an officer at Hunt Alternative Energy, the energy investment subsidiary of Hunt Companies) and principals Christian Redmond and Jarryd Commerford (both former leaders within SunEdison's C&I business unit).
"Summit Ridge brings together a world-class team that understands solar development from start to finish," says Raeder. "We see a tremendous opportunity in several markets where we led for years to reengage and provide a stronger, more reliable range of services to customers, landowners, and other solar developers."
Summit Ridge says it will develop, finance, and acquire solar power plants across the U.S. with a focus on C&I and community solar markets in the Midwest and on the East Coast, where its principals previously developed more than 450 MW of solar and arranged financing for one of the largest commercial CHP portfolios in the U.S. The company says it will also offer energy efficiency and energy storage solutions that, when coupled with solar, will provide an enhanced value proposition to its customers.
Summit Ridge has been capitalized with an investment led by Aligned Intermediary, which will serve on the company's board of directors. Aligned Intermediary is an investment advisory firm focused exclusively on climate infrastructure assets, including renewable energy.
"The C&I solar market represents an exciting growth opportunity for investors seeking strong market returns and climate impact," says Peter Davidson, CEO of Aligned Intermediary. "We chose to invest in Summit Ridge due to the strength of its management team, strong track record and ability to execute."
The company says it has already completed initial project acquisitions and commenced development on greenfield sites. It plans to complete the first of these solar projects in the first quarter of 2018.