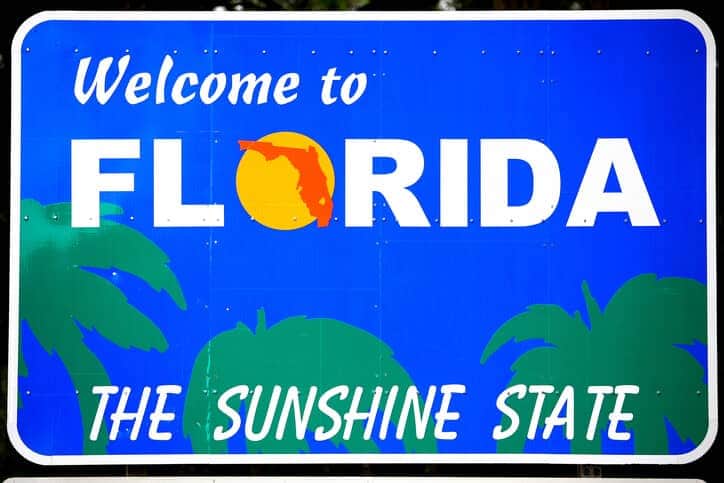 Not long after Florida Power & Light Co. (FPL) unveiled plans to double its short-term commitment to build new solar plants, the utility has announced the names and locations of the eight universal solar projects it will build in Florida over the next 12 months.
Each of the new solar projects will be 74.5 MW in capacity, and FPL says the following four plants are expected to be completed by Dec. 31, 2017: the FPL Coral Farms Solar Energy Center in Putnam County; FPL Horizon Solar Energy Center in Alachua and Putnam counties; FPL Indian River Solar Energy Center in Indian River County; and FPL Wildflower Solar Energy Center in DeSoto County.
And the remaining four plants are expected to be completed by March 1, 2018: the FPL Barefoot Bay Solar Energy Center in Brevard County; FPL Blue Cypress Solar Energy Center in Indian River County; FPL Hammock Solar Energy Center in Hendry County; and FPL Loggerhead Solar Energy Center in St. Lucie County.
"With the support of communities across the state, we are advancing smart, affordable clean energy infrastructure while keeping customer bills low," says Eric Silagy, FPL president and CEO. "On a per-megawatt basis, these eight new plants will be the lowest-cost solar ever built in Florida and some of the lowest-cost solar ever built in America. Our steadfast commitment to delivering solar cost-effectively directly benefits our customers, our environment and the economy."
Combined, the new plants are expected to generate enough energy annually to power approximately 120,000 homes and produce net savings for FPL customers of $39 million over their operational lifetime, according to the utility. The net savings are due primarily to the projected reduction in the use of fossil fuels more than offsetting the cost to build the plants, FPL notes.
Construction is expected to commence this spring. At the height of construction, each of the sites is expected to employ about 200 people, for a total of approximately 1,600 jobs.
FPL says it has been working closely with community leaders, local residents and environmental experts to identify and prepare each of the sites to host the new solar installations, and the company has received widespread support for the investment, which will total approximately $900 million in new solar for Florida.
"The Nature Conservancy wholeheartedly supports Florida's renewable energy future, and we're pleased to see FPL's shared commitment by adding 2.5 million new solar panels at eight new universal solar power plants," says Greg Knecht, deputy executive director of the Florida chapter of The Nature Conservancy.
"An additional eight new solar energy centers is a major step toward reducing carbon emissions and saving water, benefiting the earth and all Floridians," adds Eric Draper, executive director of Audubon Florida.
FPL says its universal solar energy centers will provide zero-emissions power to the grid and are designed to avoid wetlands and minimize any impact on natural surroundings. The panels sit low to the ground, at about 6 feet to 8 feet high, on racks that fit directly into the soil and do not require any concrete. Once construction is complete, the plants operate without water, fuel or on-site personnel, placing little to no demand on public services.
"We congratulate FPL as they continue to increase the number of solar power facilities and welcome them to Indian River County," comments Penny Chandler, president of the Indian River County Chamber of Commerce. "The construction phase for each project will provide several hundred jobs that will result in a positive impact on our Indian River County community."
FPL currently operates more than 335 MW of solar generating capacity, enough to power 60,000 homes.