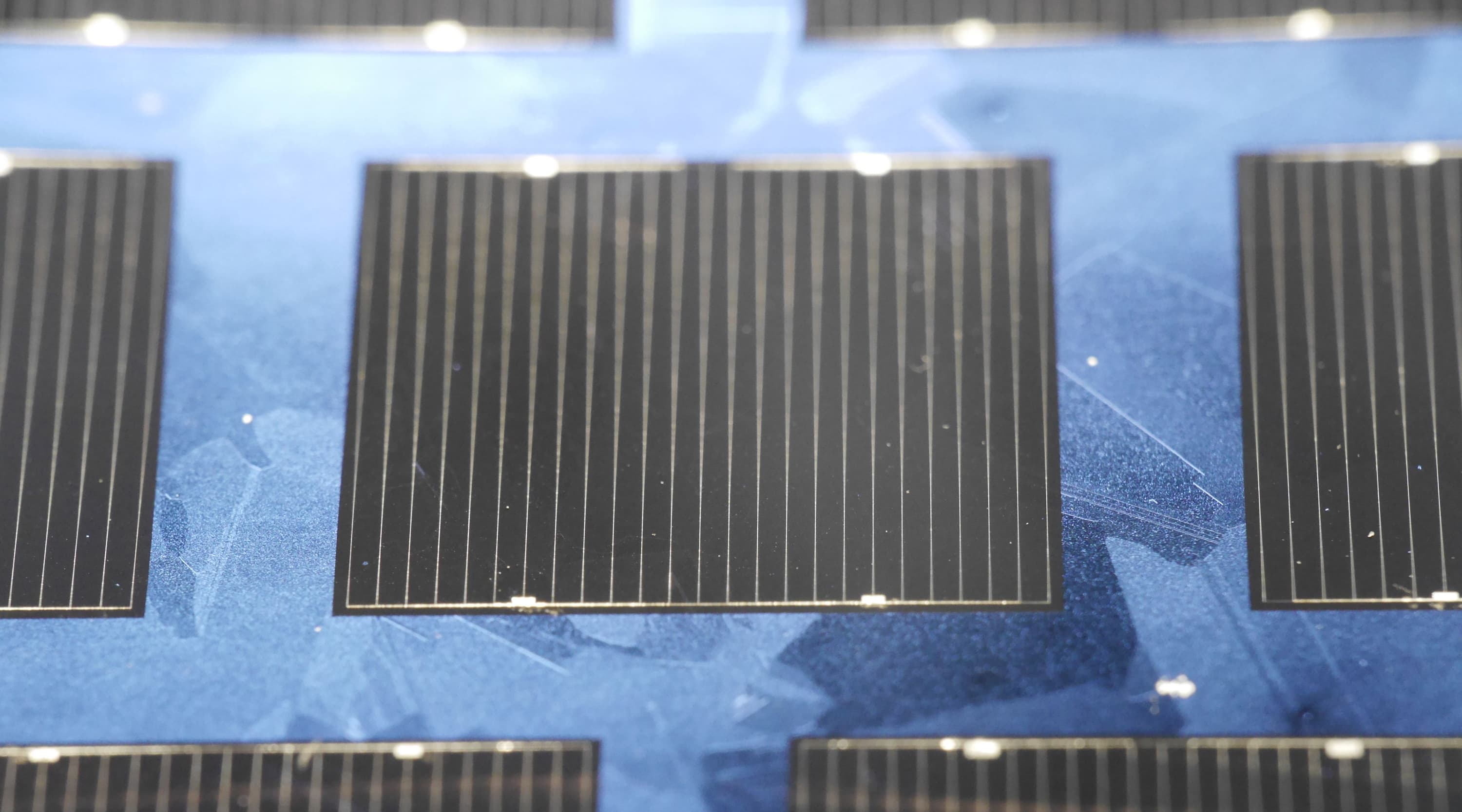 The Germany-based Fraunhofer Institute for Solar Energy Systems (ISE) has claimed a new world record for the most efficient multicrystalline silicon solar cell after its researchers produced a cell with 21.9% efficiency.
Fraunhofer ISE says the record-breaking solar cell consists of n-type high-performance multicrystalline silicon, or HP mc-Si. Compared to p-type silicon, this material shows a higher tolerance to impurities, especially iron, according to the institute.
"We are very happy about this excellent result, which is due largely to the fact that Fraunhofer ISE's expertise runs along the entire value chain of silicon photovoltaics," says Institute Director Dr. Andreas Bett. "At the institute, our expertise spans the entire range from the crystallization of silicon through to the quality assurance of PV power plants. The research areas of material development, characterization and cell technology all played a part in the development of the world-record cell."
The various research groups at Fraunhofer ISE consulted continuously, optimizing the material and the cell process in tandem.
"In our Silicon Material TEchnology Center (SIMTEC), we adjusted the crystallization process with the goal of creating a material optimized for the planned solar cell processing procedure," explains the institute's Dr. Stephan Riepe. "We worked closely and in constant exchange with our colleagues until we all achieved our common target of world-record efficiency."
Fraunhofer ISE notes the work of its researchers will continue further – the government-funded "multiTOP" project, in which the record cell was achieved, continues to run up to March 2018.