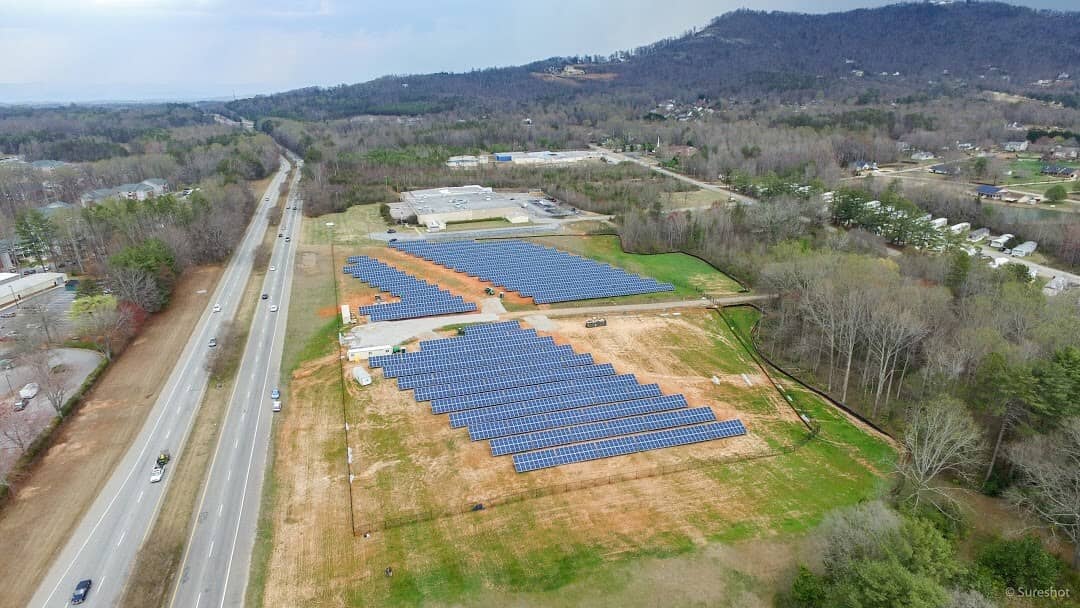 After nearly eight months of preparation and the installation of 2,994 solar panels, Furman University's new $1.7 million solar facility has gone online and is supplying power to the Greenville, S.C., campus. The university first announced its plans to construct the project, located on six acres of land near the main campus entrance on Poinsett Highway, in August 2016.
Jeff Redderson, Furman's associate vice president for facility and campus services, says, "The additional solar power will reduce our campus-wide electricity expenditures by up to five percent annually and reduce our greenhouse-gas emissions by three percent."
The university notes that the 743 kW solar PV array is also set up for net metering, which means any excess power it generates can be sold back to utility Duke Energy. Redderson estimates the reduced energy costs will bring a return on Furman's investment in eight years.
"Furman takes its environmental responsibilities seriously, and we're proud to be a leader in our sustainability programs and renewable energy systems," says Furman President Elizabeth Davis. "In addition to increasing the university's solar power production and reducing our energy costs, the new solar facility will serve as a laboratory for Furman students pursuing careers in sustainability. We are constantly working to become a more sustainable campus, and this project is another example of our commitment to that goal."
Davis says the new solar installation will also help Furman reach its goal of becoming carbon neutral by 2026, the year of the university's bicentennial.
Duke Energy contributed to the project by providing Furman with a $997,000 solar rebate, one of the company's largest to date. The company launched its rebate program in October 2015 to assist South Carolina customers with the cost of installing solar. Furman contracted with Power Secure Solar, a North Carolina-based company with a local office in Greenville, to oversee the solar installation.