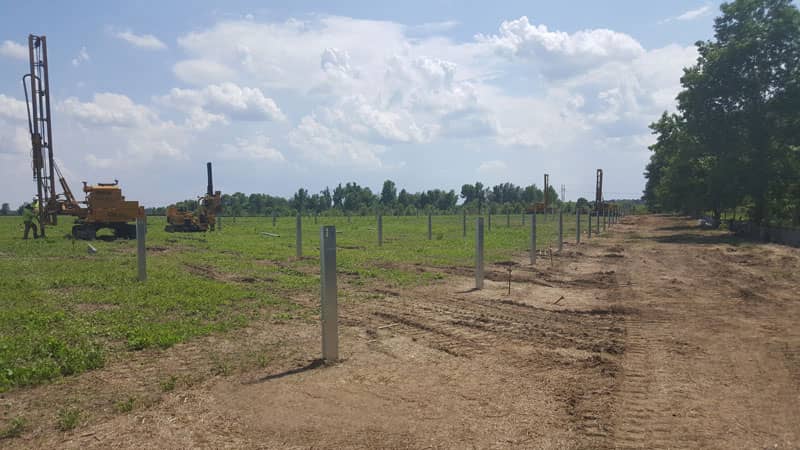 GameChange Solar, a manufacturer of fixed-tilt and tracker solar racking systems, says it has implemented a five- to seven-week delivery time standard for all tracker structural components, effective immediately. By the fourth quarter of this year, that standard time frame will include the complete system with controllers and actuators, which currently require an additional two to five weeks.
"Customers have been asking for trackers to be manufactured and delivered quickly, and their needs have not been consistently met in the marketplace," says Andrew Worden, CEO of GameChange Solar. "At GameChange Solar, we already established dependable and timely delivery time frames for complete fixed-tilt racking systems of five to seven weeks as a standard while often being able to deliver two weeks early. Now we are setting unparalleled service levels for tracker deliveries as well.
"Customers need piles delivered most quickly of all, with bearings and row tubes immediately thereafter," continues Warden. "We understand what sequence our customers require and make sure to get their first components to our customers quickly, in approximately five weeks. Bearings, hardware, controllers with their small solar panels, drive systems, and almost all other items are now becoming stock inventory items. We are building and keeping 20 percent of annual sales projections in inventory so that customers will see deliveries from GameChange Solar for Genius Trackers in five to seven weeks for complete systems by year-end."
Note: The cover photo shows GameChange Solar's Genius Tracker single-axis tracker being installed at a project in Georgia.