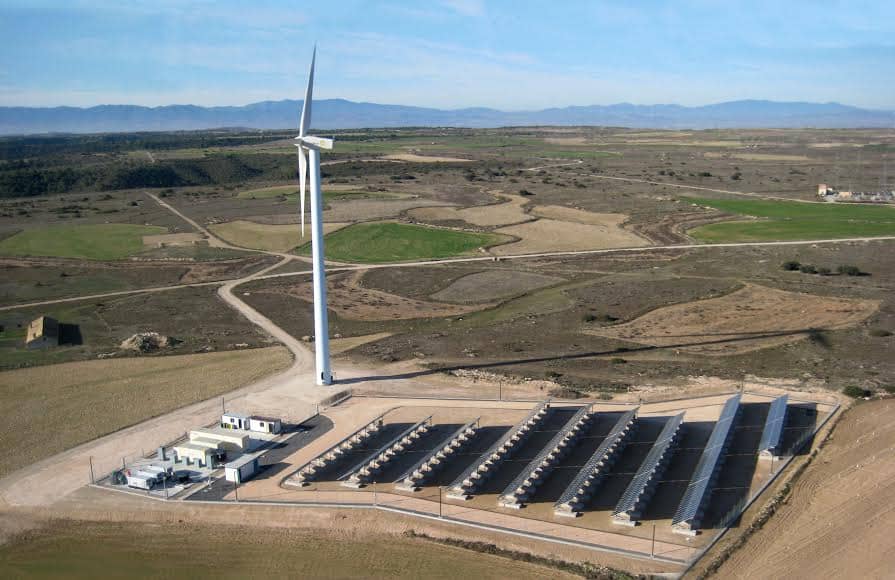 Spain-based Gamesa has inaugurated a prototype of its off-grid system for the supply of power to remote areas without access to the grid, such as islands, mines and certain rural areas. The company says its system combines four sources of power – solar, wind, diesel and batteries – with an installed capacity of over 2 MW.
"At present, more than 1.2 billion people lack access to electricity," comments Ignacio Martín, Gamesa's chairman. "Rural areas of India, Southeast Asia, Africa, islands such as Haiti, Indonesia and the Philippines, and other remote corners of the plant, such as jungles and deserts, stand to benefit from these off-grid solutions, which can generate cheaper and cleaner power."
The company says the off-grid prototype enables the ad-hoc combination of each of the technologies installed depending on specific project requirements and working to generate power while minimizing diesel consumption. The prototype also includes control software custom-developed by Gamesa to facilitate integration of the four technologies.
Specifically, Gamesa says the prototype combines a G52-850 kW wind turbine with 816 photovoltaic modules (245 kW) and three 222 kW diesel generators (666 kW). The company plans to add a battery capable of storing 500 kWh/500 kW by the summer and expects its prototype to generate enough power to meet the needs of 400 families.
"Gamesa's entry into the off-grid sector represents a fresh technological challenge and a new niche opportunity," says David Mesonero, Gamesa's director of business development.
In addition to the ability to customize the system, Gamesa will also offer a turnkey off-grid solution – i.e., it will build, commission, operate and maintain off-grid facilities.