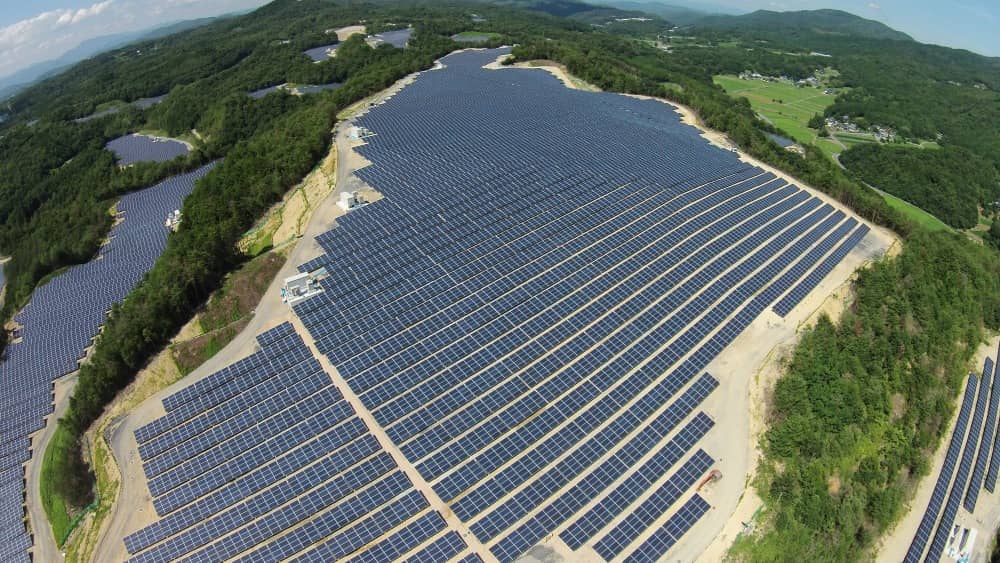 GE Energy Financial Services and Virginia Solar Group have commenced commercial operations on their jointly owned 32 MW Pacifico Energy Kumenan Mega Solar Project, located in the Okayama prefecture of Japan. According to the partners, the project has been operating with enough power to meet the demands of 11,000 Japanese households since March, when it was formally commissioned.
Pacifico Energy K.K. is the project's asset manager, and Tokyo-based Toyo Engineering Corp. carried out engineering, procurement and construction. The project, completed one month ahead of schedule, was specially designed and constructed on mountainous terrain to leverage accessible slopes, which help maximize power output and cost efficiencies, the partners add.
Kumenan Solar sells its power to Chugoku Electric Co., the local utility in the Chugoku area of Japan, through a 20-year power purchase agreement at a fixed tariff. Okayama-based Asahi Dengyo Corp. will provide ongoing operations and maintenance services for the solar plant.
The project received a loan from The Bank of Tokyo-Mitsubishi UFJ and The Chugoku Bank Ltd., and it was also GE Energy Financial Services' first investment in Japan.
"We are pleased to see our first ever investment in Japan come to life and start generating clean power that helps the country meet its renewables energy targets," says Sushil Verma, managing director and head of Asia Pacific at GE Energy Financial Services.
Kumenan Solar also marks the first solar plant in Japan that GE Energy Financial Services and Virginia Solar Group have led to commercial operation. Together, they have invested in two other projects in the country, which are currently under construction: The 42 MW Mimasaka Musashi and 96 MW Hosoe projects are scheduled to begin operating in the second half of 2016 and first half of 2018, respectively.