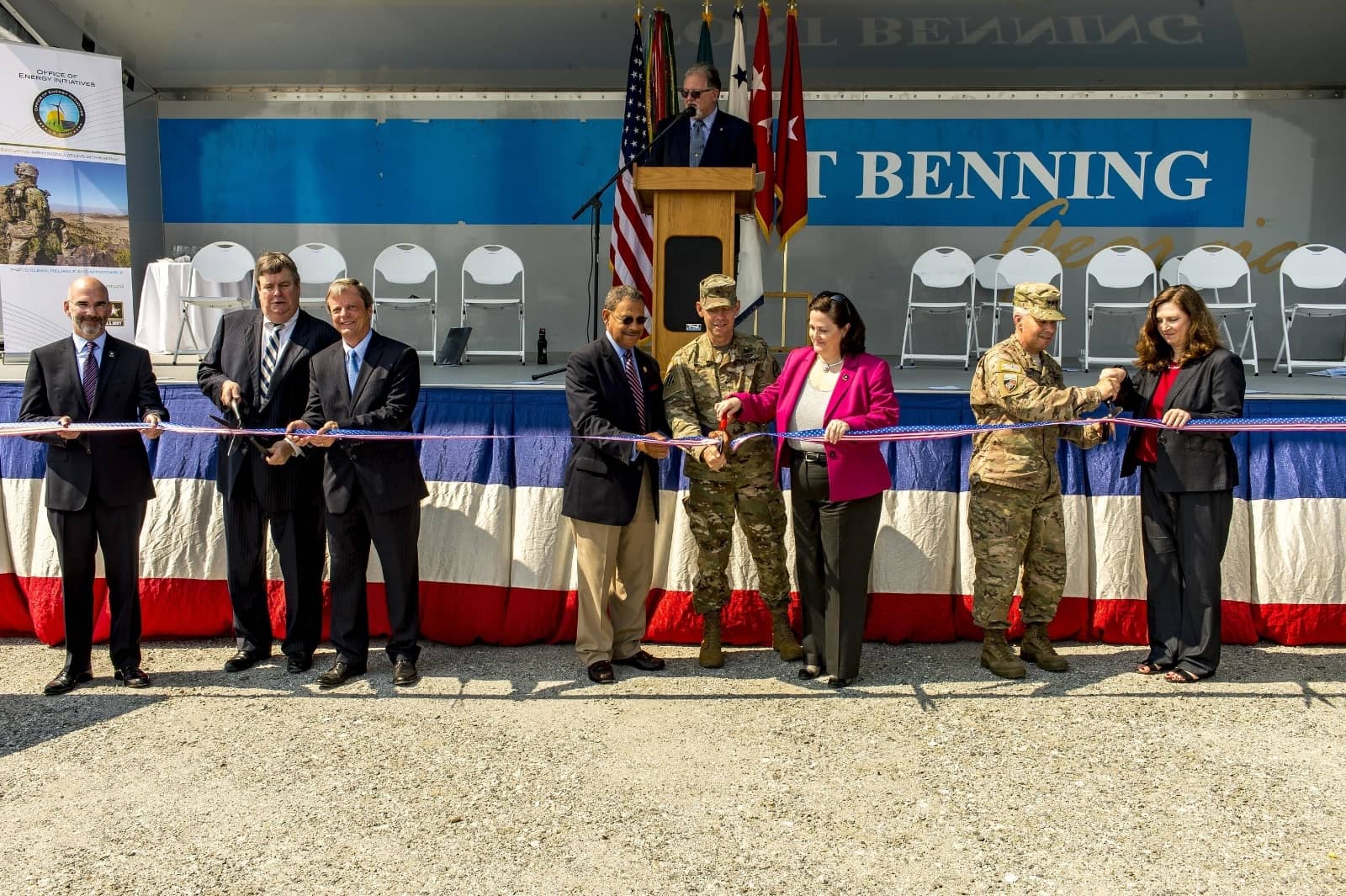 Georgia Power, the U.S. Army, the Army Office of Energy Initiatives, the General Services Administration and the Georgia Public Service Commission have marked the start of operations of a new 30 MW solar project at Fort Benning, near Columbus, Ga. Georgia Power says the facility is the first of five on-base military solar projects currently being developed by the utility in coordination with the Army and the Department of the Navy.
"Since we first broke ground a year ago, this site has been transformed into a state-of-the-art solar facility that will deliver clean, reliable and affordable energy to our customers for years to come," commentsNorrie McKenzie, vice president of renewable development for Georgia Power. "We look forward to seeing the rest of our military solar projects come online within the next year and the positive benefits they will bring not only for our customers, but for the bases and local communities."
Georgia Power built, owns and operates the facility, and it says the solar power is delivered to the state's electric grid at or below the utility's avoided cost, the amount projected it would cost the company to generate comparable energy from other sources. The company adds that the solar project is estimated to represent a $75 million investment and will enable the Army to meet critical energy and security goals. The 200-plus-acre project site features nearly 134,000 photovoltaic panels.