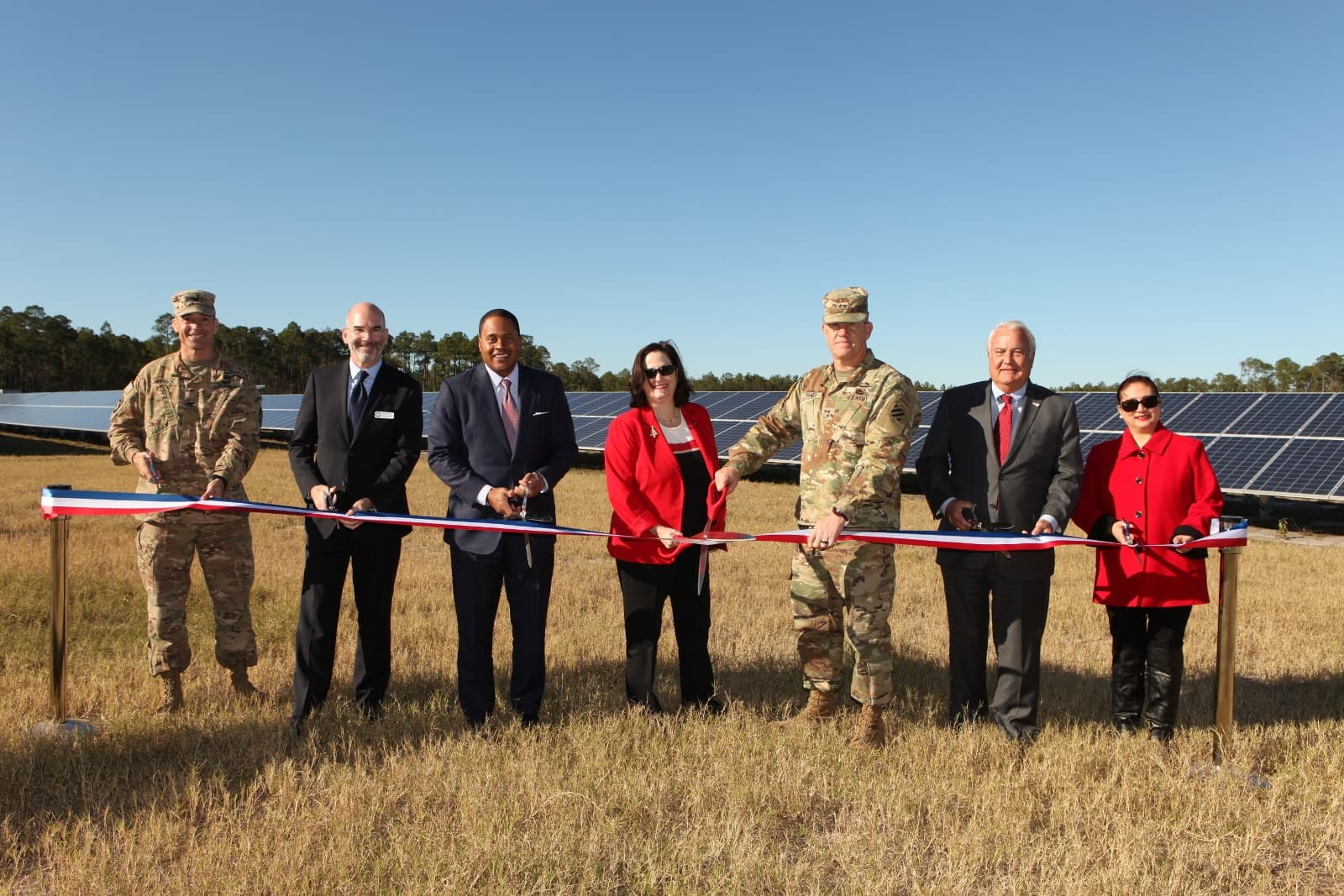 Atlanta-based Georgia Power has announced it added more than 2 million solar panels to the state's energy landscape through its various programs last year, and the utility emphasizes it will continue this growth in 2017.
In 2016, the company completed 120 MW of on-base military solar projects, as well as hundreds of megawatts under its Advanced Solar Initiative (ASI). Specifically, Georgia Power dedicated four new 30 MW solar projects at the U.S. Army's Fort Benning, Fort Stewart and Fort Gordon and the U.S. Department of the Navy's SUBASE Kings Bay. The projects, built, owned and operated to serve Georgia Power customers, are the result of continued collaboration with the U.S. military to increase renewable energy resources while adding energy security for the bases. The company's fifth 30 MW project is under construction at Marine Corps Logistics Base (MCLB) Albany.
Under its ASI program, the utility adds, solar developers continued to complete small, medium and large-scale installations across the state ranging from 4 kW to more than 100 MW. Georgia Power says it purchases the energy from these installations under long-term contracts with customers or developers at or below its avoided cost, the amount it would cost to produce energy from other sources.
Georgia Power says it now has 846 MW of solar energy resources in operation. Furthermore, through implementation of the Renewable Energy Development Initiative, which was approved by state regulators in 2016, as well as other solar projects and programs, the utility says it expects to add up to 1.6 GW of new solar and other renewable energy by 2021.
"We continue to focus on introducing new products, services and programs that bring renewable energy to our state without putting upward pressure on rates and ensuring 24/7 reliability for customers," comments Norrie McKenzie, vice president of renewable development for Georgia Power. "Thanks to the efforts of many, Georgia is a national solar leader in pioneering customer-focused solar developments which bring value for all of the state's electric customers."
Photo courtesy of Georgia Power: The utility and the U.S. Army dedicated a 30 MW solar project at Fort Stewart in December.