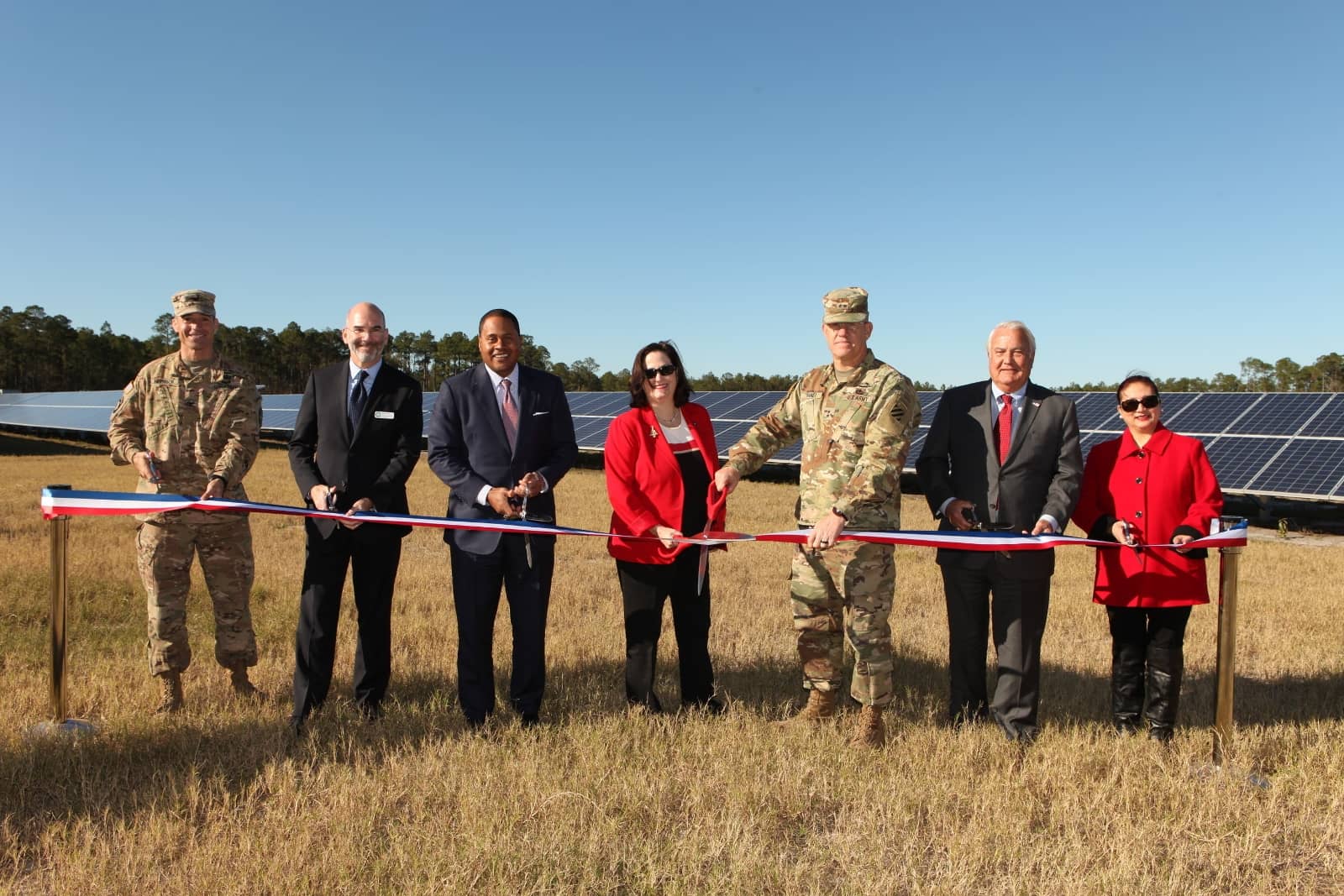 Georgia Power and the U.S. Army have dedicated a 30 MW solar project at Fort Stewart near Hinesville, Ga.
The on-base solar facility was built and is owned and operated by utility Georgia Power. Including related transmission and distribution infrastructure, the solar project occupies 250 acres, utilizes approximately 139,200 ground-mounted PV panels and represents a $75 million investment.
The project marks the fourth solar facility completed by Georgia Power in collaboration with the U.S. military, joining similar on-base solar facilities recently unveiled with the U.S. Army at Forts Benning and Gordon, as well as the Department of the Navy (DON) at Naval Submarine Base (SUBASE) Kings Bay.
Georgia Power says it is currently developing more than 150 MW of solar generation to serve the state's electric customers through five large-scale projects with the U.S. Army and DON. Construction of the fifth project, located at Marine Corps Logistics Base (MCLB) Albany, is currently under way.
"Completing the third and final installment of our collaborative 3×30 solar program with the U.S. Army is a tremendous accomplishment for our company and our customers who will benefit from this energy source," says Norrie McKenzie, vice president of renewable development for Georgia Power. "Since we announced these projects in May of 2015, the Army has been a steadfast partner and truly recognizes the importance of renewable energy for the base, the community, the state and the country."