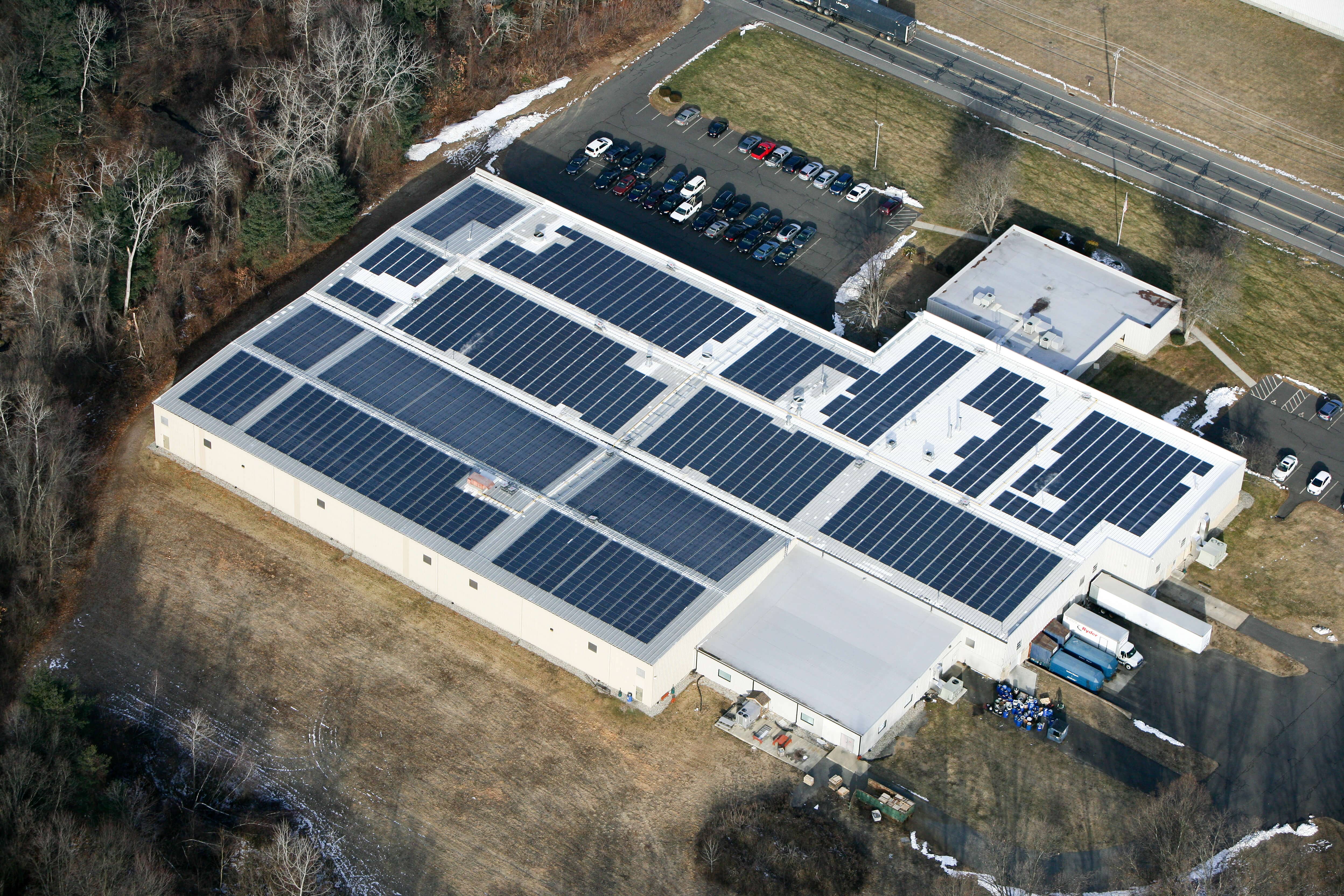 Massachusetts-based custom printing company TigerPress and New York-based EnterSolar have announced the completion of a 654 kW solar installation at TigerPress' East Longmeadow, Mass., facility.
The rooftop solar installation, designed and implemented by EnterSolar, will generate more than 65% of TigerPress' annual power consumption, significantly reducing the company's dependence on the grid and saving it money.
The printer prides itself on its dedication to environmentally sustainable practices, including using vegetable-based inks, recycling all waste materials and serving as a member of Forest Stewardship Council since 1997.
"Going solar made sense for us for a variety of reasons," says Jennifer Shafii, CEO of TigerPress. "From our employees to our management team, everyone at TigerPress is dedicated to sustainability and environmental practices. Not only does going solar help us achieve that goal, but it made good business sense as well, allowing us to continue to invest in our community."
TigerPress used the Massachusetts Department of Energy Resources' SREC program designed to offer renewable energy credits to those businesses tapping into renewable energy.
"By utilizing the solar program under SREC 2, TigerPress has established that solar energy is not only good for the environment and to their employees, but their bottom line as well," says Paul Ahern, president of EnterSolar. "We're delighted to see TigerPress embrace solar power and recognize their own step to protect the environment."
"Going solar was an easy decision for us to make; we reduced our carbon footprint while increasing our bottom line. I don't know of a better combination than this!" says Reza Shafii, president of TigerPress.