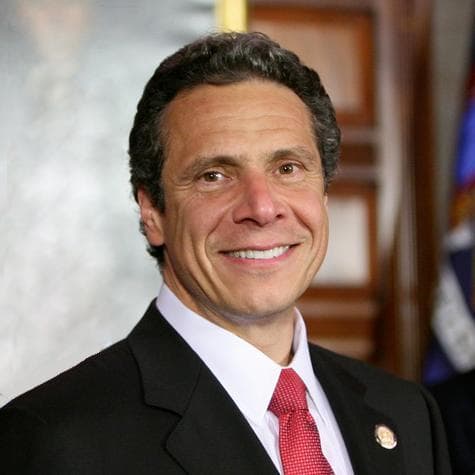 As part of his 2017 State of the State goals, Gov. Andrew M. Cuomo, D-N.Y., has announced $360 million in awards for 11 large-scale renewable energy projects throughout New York.
According to the New York State Energy Research and Development Authority (NYSERDA), the awards will leverage almost $1 billion in private-sector investment for clean technology projects and add enough electricity from renewable resources to power more than 110,000 homes.
Hecate Energy LLC will build a 50 MW solar facility in Coxsackie; Invenergy Wind Development LLC will build a 105.8 MW wind farm in the towns of Lowville, Harrisburg and Denmark; and NextEra Energy Resources LLC will build a 101.2 MW wind farm in the towns of Greenwood, Troupsburg and West Union. The remaining awarded projects include a fuel cell installation and seven hydropower projects. Once operational, these 11 projects will add over 260 MW of renewable energy for use in New York State.
NYSERDA notes that due to the robust response to the solicitation and last year's approval of New York's 50% by 2030 clean energy standard, the amount of the solicitation was increased $210 million, from $150 million to $360 million. The agency says the weighted average award price for this solicitation is $24.24/MWh of production over the 20-year terms of the awarded contracts.
John Rhodes, president and CEO of NYSERDA, comments, "Large-scale renewables are a critical component in achieving Governor Cuomo's nation-leading energy goals of 50 percent renewable power by 2030 and a 40 percent reduction in greenhouse-gas emissions over the same time. These projects will provide renewables, aggressively reduce emissions and make energy more affordable for New Yorkers."
These projects further New York's efforts to develop the clean energy infrastructure. NYSERDA says its 10 previous solicitations for large-scale renewables under the Main Tier program have resulted in approximately 2,152 MW of new renewable capacity at 70 locations throughout the state, generating more than 5 million MWh of renewable energy every year. The power generated from these 70 projects is expected to provide enough clean power to supply over 825,000 homes per year, representing a total of $1.24 billion in investments in the Main Tier program.