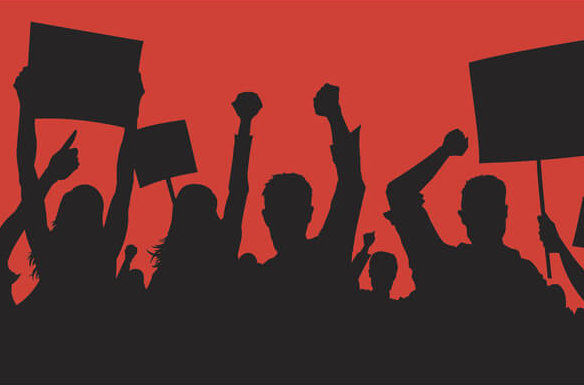 A coalition has formed in opposition of the Section 201 trade petition currently under review by the U.S. government. Filed by bankrupt PV manufacturer Suniva and later joined by SolarWorld Americas, the petition seeks to impose new global tariffs and minimum prices on solar cells and modules imported into the U.S. However, opposition has been mounting against the Section 201 case, which was considered "the elephant in the room" at the recent Intersolar North America trade show.
In an announcement, the newly launched Energy Trade Action Coalition (ETAC) claims it will "fight the misuse of trade remedies, with an initial focus on the Section 201 trade petition on imported solar components." George Felcyn – director of the Policy Resolution Group at law firm Bracewell LLP, which is organizing and coordinating the effort – explains that founding members of ETAC include a number of solar and non-solar groups and companies.
"Coalition membership will consist of a variety of trade associations, such as the National Tooling and Machining Association, the International Council of Shopping Centers, the Precision Metalforming Association and the Solar Energy Industries Association (SEIA); a wide range of companies from Johnson Controls to EDF Renewables to Keystone Power Holdings; venture capital groups like the Rockwood Group and Seminole Financial Services; and supply chain companies like CIR Electrical, Home Brothers Construction and McCalmont Engineering," says Felcyn. "A number of large retailers have also expressed interest in working with the coalition either individually or through their trade associations. The coalition will also work in partnership with groups like the R Street Institute, Heritage Foundation and the American Legislative Exchange Council (ALEC), among others."
He adds, "Overall, membership will encompass utilities, co-ops, manufacturers, supply chain suppliers, solar companies/developers, retailers, local union workers, small businesses, venture capital groups and conservative free-trade advocates."
In the Section 201 case, Georgia-based Suniva and Oregon-based SolarWorld Americas have argued that cheap solar imports are hurting domestic manufacturing, and the U.S. International Trade Commission (ITC) is currently investigating their claims. If the ITC were to rule that imports are causing injury by Sept. 22, the agency would recommend a trade remedy to President Donald Trump by Nov. 13. The president would make the final decision.
SEIA's participation in ETAC is no surprise, given that the solar organization has been an outspoken opponent of the trade case since its onset, claimed the petition would lead to the loss of 88,000 U.S. jobs next year, and previously launched its own related "Save America's Solar Jobs" campaign.
Dan Whitten, SEIA's vice president of communications, comments, "SEIA has been vehemently opposed to this petition from the beginning, and we know there are a lot of other organizations and industries that have similar beliefs. This coalition provides a coordinated platform for groups to come together to voice our concerns about the harm this could cause the more than 260,000 Americans working in solar today."
"Protectionism is never the solution for an inability to compete globally," says Bill Gaskin, former president of the Precision Metalforming Association. "Our country's trade laws should never be co-opted into causing widespread pain for the broader U.S. economy."
Prominent conservative groups have also joined the fight.
"Tariffs meant to protect one industry can, and often do, have significant damaging effects on other domestic industries," says Tori K. Whiting, research associate at conservative think tank The Heritage Foundation. "Imposing tariffs under Section 201, as Suniva and SolarWorld request, would be a step backward by adding another layer of federal subsidies, which is something the Heritage Foundation opposes in all instances."
"Our country's trade laws were set up to facilitate and promote an even playing field, not provide shelter to those unable to compete," says Karla Jones, director of the Federalism and International Relations Task Force at ALEC, a group of conservative state lawmakers and private-sector stakeholders focused on policy.
"The Section 201 solar industry trade case will undermine one of the fastest-growing All of the Above Energy jobs sectors in states across the country, solar energy installation," adds Sarah E. Hunt, director of the Center for Innovation and Technology at ALEC. "We must avoid rewarding this opportunistic use of U.S. trade laws."
Suniva's trade lawyer has declined to comment on the formation of ETAC. However, Tim Brightbill, partner at Wiley Rein LLP in Washington, D.C., and counsel to SolarWorld Americas, says he and his client disagree with the new coalition's claims.
"We are disappointed that any coalition would seek to deny us the use of trade remedies that are permitted by U.S. law and World Trade Organization agreements," says Brightbill. "Legitimate use of the trade laws is not protectionism. And anyone who cares about the U.S. solar industry should be extremely concerned that a global import surge, led by China and many other countries, is about to destroy what's left of the U.S. solar manufacturing industry."
"The United States has – and will continue to have – strong demand for solar products, and growing solar employment," Brightbill adds. "It makes economic sense, and common sense, that U.S. manufacturing should support this growing, high-tech industry. Without relief, all of the innovation, R&D, and product investment in this industry will simply move offshore."
Nonetheless, this isn't the first time SolarWorld has faced opposition from a coalition: The manufacturer successfully spearheaded the U.S.' previous trade actions against solar imports from China and Taiwan amid backlash from the Coalition for Affordable Solar Energy (CASE), which was led by industry veteran Jigar Shah.
Meanwhile, this new coalition says in its announcement, "ETAC will actively engage with the Trump administration, Congress, the media and public to raise awareness of the importance of maintaining access to globally priced products to support American energy industry competitiveness, sustain tens of thousands of good-paying American manufacturing jobs and preserve the principles of free trade in a global marketplace."
The ITC is slated to have a hearing to determine injury in its Section 201 probe in Washington, D.C., on Aug. 15.