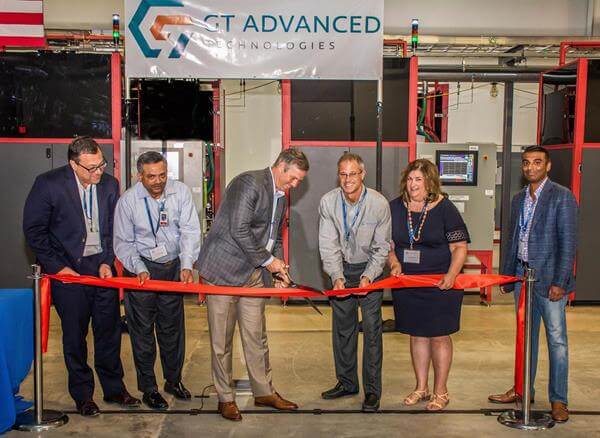 GTAT Corp. (GTAT) has opened a new silicon carbide manufacturing plant in Hudson, N.H.
The facility also includes the company's new corporate headquarters, as well as its research and development center.
GTAT provides advanced materials, equipment and technology solutions for global markets in solar photovoltaics and optoelectronics. The company explains that silicon carbide, a crucial material for high-power electronics, is a key enabler of a new generation of products in growing markets such as electric vehicles, data centers and solar systems.
"The opening of our new silicon carbide production facility represents a significant milestone for the company's transition from an equipment provider to a materials company," states Greg Knight, GTAT's president and CEO. "This beautiful new production facility positions us as one of the only companies in the world with the know-how and capacity to offer high-quality silicon carbide material for a growing number of power electronics applications in high-growth markets. Our expertise in crystal growth equipment, managing supply chains and deep domain knowledge in a number of advanced materials has given us a competitive advantage in meeting the growing demand for wide-band-gap semiconductors."
The company says it is continuing to commercialize other technologies, such as its new tube filaments, used to lower the cost of producing polysilicon, and its continuous Cz feeder, which lowers the cost of producing monocrystalline silicon wafers for the solar industry.