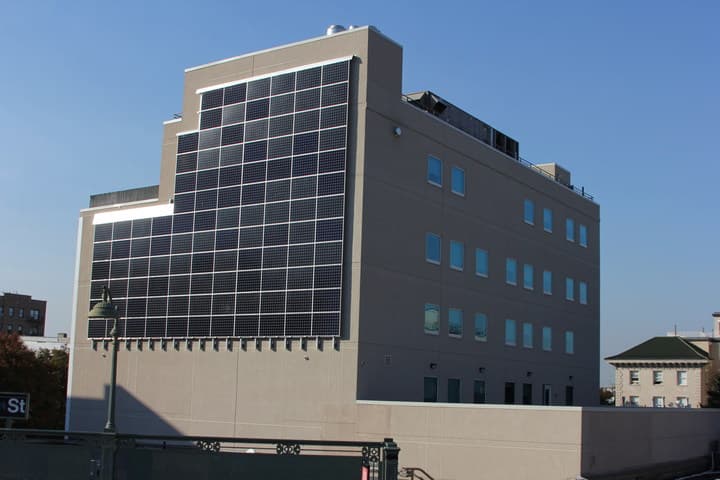 New York-based solar provider Quixotic Systems has designed and installed a so-called "solar wall" at Urban Health Plan's (UHP) Simpson Pavilion, located in the Bronx region of New York City.
UHP is a network of community health centers in New York City, and the 37 kW solar project, featuring SunPower panels mounted on a custom vertical rack, is expected to save the health provider more than $230,000 over the system's life. Quixotic says the building-integrated solar project foregoes limited roof space common in dense urban areas in favor of the Bronx facility's south-facing, four-story façade.
"This distinctive solar system not only helps our environment; it saves money that we can put back into services for our community," comments Paloma Izquierdo-Hernandez, president and CEO of UHP.
"The UHP installation represents the kind of creative solar solutions that can be designed for even the most urban environments," says Gerry Heimbuch, vice president of Quixotic Systems. "We are proud to be at the forefront of helping fight climate change and moving New York to a clean energy future."