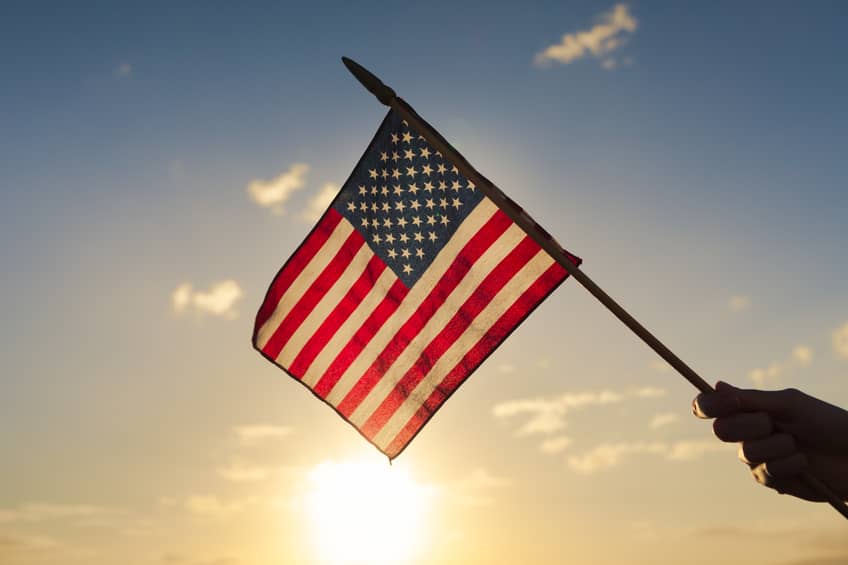 The passage of the federal investment tax credit (ITC) extension in December provided the U.S. solar industry with long-overdue economic stability. Everyone took a deep breath and prepared for a phenomenal 2016.
So how are we doing? Well, 2016 looks terrific – but potential clouds are on the horizon for 2017 unless the industry prepares for the future. Here's what's happened – and what to expect moving forward.
Goodbye To Rhone Resch
With Rhone Resch's departure from the Solar Energy Industries Association (SEIA) – an organization he led for over a decade – earlier this year, it's time to reflect and consider where SEIA should next focus its boundless energies. And in my opinion, the next area of concern is what's going on in the states. Net metering continues to take unnecessary arrows from utilities stuck in the traditional, centralized model of distributing energy. President Barack Obama's Clean Power Plan, which will be an enormous boon to solar when fully implemented, must be planted in the states, and SEIA must play a central role in making sure it blooms.
Finally, SEIA must strengthen its existing ties with its state and regional affiliates to further develop the industry unity Resch began. Only with a rock-solid commitment from its members – and bringing new members into the fold – can solar build on the gains that have been purchased with such strong efforts already. We showed what we can do when the ITC passed. Now it's time to press home our advantage.
Which brings me to one of my favorite windmills. The dedicated SEIA staff continues to fight on our behalf whether or not there's a new leader in place. They need your help – so open your checkbooks and make sure they have the resources they need to continue our fight on Capitol Hill and SEIA's increasingly urgent mission in the states. State fights are going to be much more money-intensive because of their diffuse natures. A strong partnership between our national association and the installers that make the industry run is critical during this transition from one important mission to another.
We all owe Resch a debt of gratitude we can never truly repay. Under his leadership, SEIA went from near bankruptcy to becoming a leading lobbying group in Washington, and the ITC was extended twice – a feat that should not go unnoticed nor discounted as "easy." Without his leadership, the solar industry could have really floundered. Thank you for your service, Rhone – and best of luck in your future endeavors.
Net Metering Still Under Attack
As mentioned, the next policy battles looming for us are at the state level, where utilities (and public utilities commissions, on their behalf) are trying to roll back the gains we've made to keep net metering in place.
There are two main arguments most utilities are using to combat net metering:
It harms their profits. This is certainly a problem, but it's the utility's, not the solar industry's. To me, it seems unfair to punish us because many utilities have not figured out a way to embrace solar that adds to their profits rather than subtract.
It raises rates on non-solar users who are still attached to the grid. Put aside for the moment that study after study after study (Missouri, South Carolina, Minnesota, Mississippi – need I go on?) disproves that theory on its face. Let's eliminate the strawman by pointing out that distributed solar generates electricity where it is consumed, thus lowering the need for the utility to invest in new transmission and distribution resources while reducing peak demand and extending the life of grid infrastructure by placing less demand on existing facilities. Over time, distributed solar should provide utilities with substantial savings in capital and operating costs.
These and other spurious arguments are being made at the state level, and it's up to the solar industry to police and fight these attempts to eliminate the second most successful mechanism (the ITC being the first) for expanding solar's reach.
Look, there's currently a huge divide between utilities in this country. On one hand, you have utilities that accept the smart grid and distributed generation as the future of energy. On the other hand, some utilities cling to an outdated, centuries-old, centralized model of energy distribution – and that's not going to work in the 21st century. Solar needs to celebrate the former and educate the latter to bring coherent energy policies to the U.S.
We're seeing the disastrous effects of net-metering rollbacks in places like Arizona and Nevada – a contagion whose devastating effects we must prevent from spreading elsewhere.
Lower Costs, Better Financing
Passing the ITC was an enormous achievement, and its extension will help U.S. solar's growth. But we still must work to lower the overall costs of installation. Interconnection costs (connecting a solar system to the grid), permitting and other installation costs still make solar less affordable to businesses that want to go solar but can't figure out how to fit it on their balance sheets.
Financing, at least on the commercial side of the business, is still spotty, and the collapse of SunEdison won't make the job any easier. But more creative ways are coming online every day, so I strongly believe what gaps remain will quickly be filled. And it's about time – I believe the commercial solar sector is poised for enormous growth, but only when it has the resources to fund it.
Potential Consequence Of ITC Extension
Don't get me wrong – no one in the industry was more thrilled than I when the ITC extension passed. As I mentioned before, it brings much-needed stability to the solar industry for at least the next seven years. But there is a hidden danger we mustn't ignore.
When it looked as if the extension was going to be DOA in Congress, installers and EPCs rushed to get projects started to take advantage of the tax credit. That's part of what's fueling this phenomenal year we've had so far. But the potential hiccup is that these projects – originally projected to carry us through 2017 – will be done by the end of the year.
That means 2017, if we're not careful, could be a "down" year for solar (some analysts are saying it will still grow, but at a much smaller rate). So, let's make sure we are not just focused on the salad days of today and keep planning projects for next year to keep solar's momentum moving forward.
In the end, all of this discussion can't ignore that the next two years will be tumultuous for solar. We still have far too many manufacturers competing for limited business, and it makes it hard to have stability in the market. While we've seen some consolidation, we haven't seen nearly enough, and it's hard to innovate when you can barely make enough profits to make payroll. It's time the weakest players are forced from the market.
But that's still in the future. Right now, it's time to press home the advantages we achieved with our hard work and dedication. In my opinion, 2016 is on track to be the best year the solar industry has had yet. Let's make sure it continues that way.
Tony Clifford is CEO of Standard Solar, a Maryland-based provider of PV development, construction, integration, financing and installation. He is a long-time solar industry veteran and executive board member of SEIA.