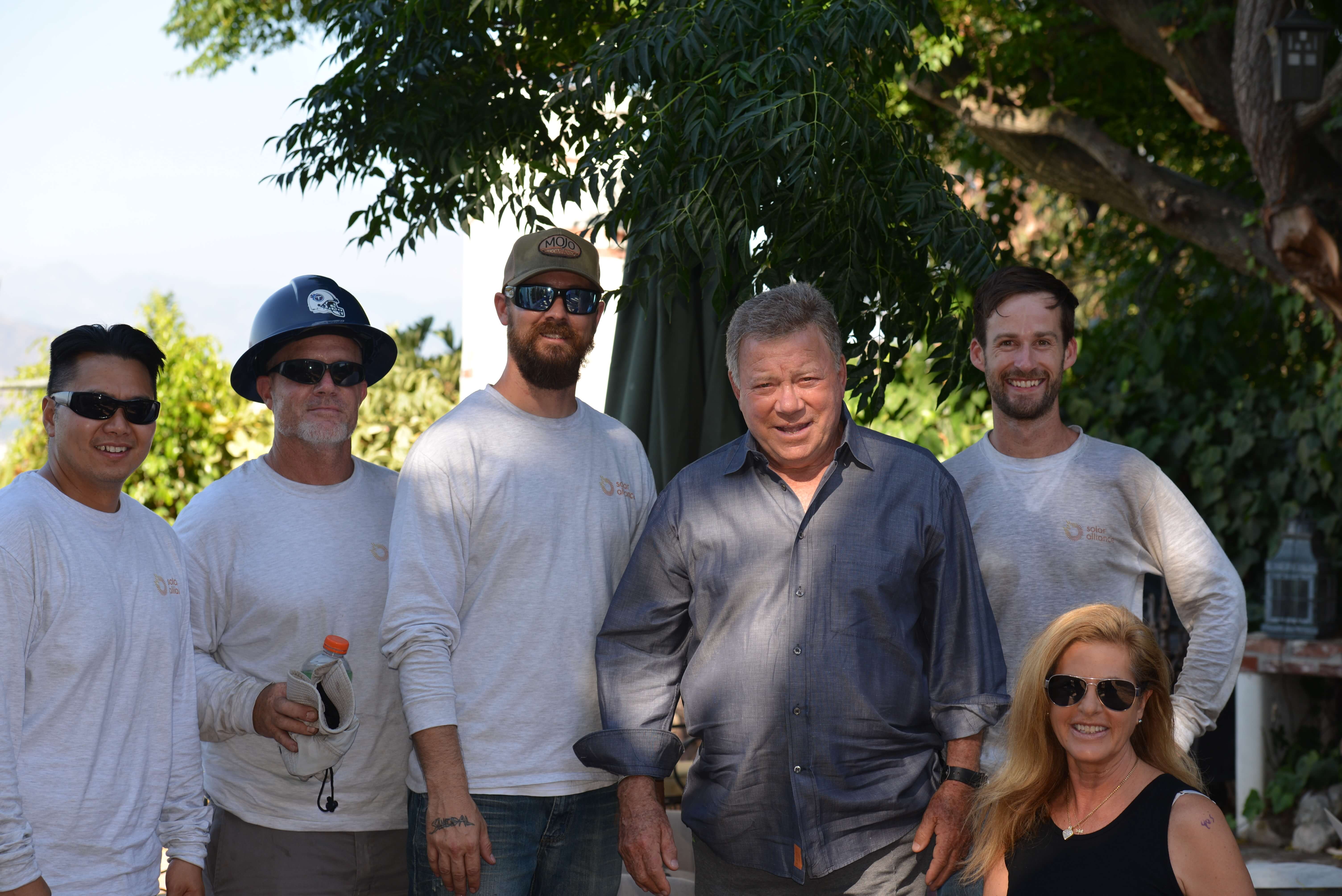 Proving that the promise of solar power is far from science fiction, William Shatner, an actor whose career included the iconic role as Captain James T. Kirk in the Star Trek franchise, has added a 6.3 kW solar installation at his Los Angeles home.
Solar Alliance Energy Inc. installed the project and says the company is working with Shatner to promote the benefits of solar energy through a public-awareness campaign, titled "Join the Alliance – Save Money, Save the World." Shatner's home installation was the first stage of the company's campaign, and Solar Alliance says its worked closely with Shatner to determine his solar requirements and design a custom solution.
"The installation process was straightforward, and the team was professional. We are already experiencing the benefits of solar energy," says Shatner. "I am committed to creating a better world through action, and this is one small step toward a cleaner future that is less dependent on fossil fuels. I am proud to be part of an alliance of homeowners who have made the switch to solar. You can save money and help the planet by going solar. I did!"
"Mr. Shatner is a strong voice for environmental sustainability, and it was a great experience installing a solar system on his home," says Solar Alliance Chairman and CEO Jason Bak. "This public-awareness campaign will bring a strong message to thousands of businesses and homeowners: solar energy is affordable, it will save you money and it will provide positive environmental benefits. With his unique brand of humor and international celebrity, Mr. Shatner is the perfect advocate for solar energy."
Solar Alliance says it is developing the solar awareness campaign in order to support the widespread adoption of solar energy. Once it is complete, the campaign will be rolled out across Solar Alliance's social media platforms, including Facebook, Twitter and Instagram.