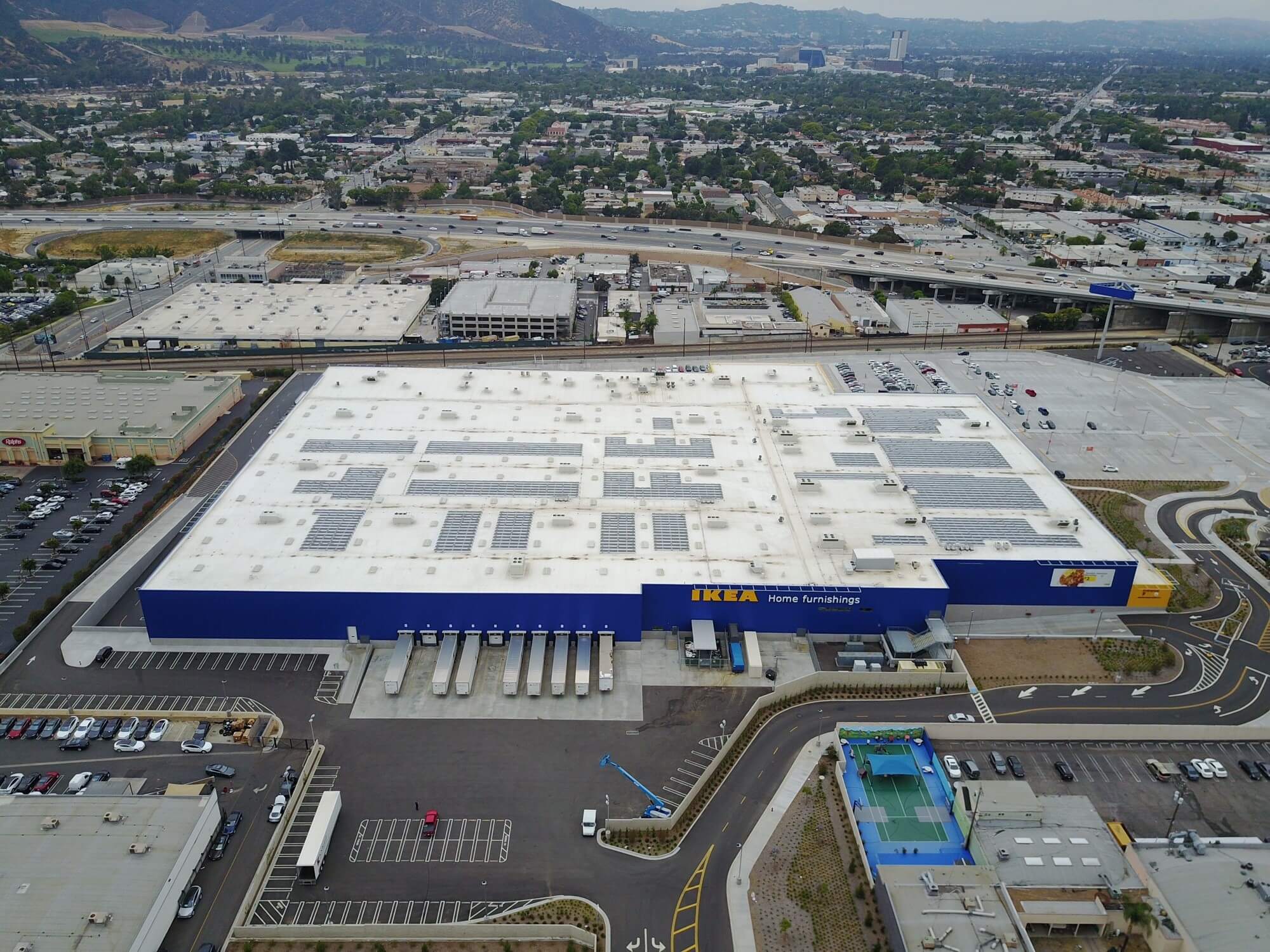 Home furnishings retailer IKEA has commissioned a solar panel array atop its recently relocated, roomier store in Burbank, Calif.
The new Burbank store's 71,000-square-foot solar array consists of a 646 kW system, built with 1,872 panels, and will produce approximately 1,033,000 kWh of electricity annually for the store. REC Solar developed, designed and installed the new store's solar power system.
"Completing the solar installation is another exciting and sustainable milestone at the new IKEA Burbank," says Jeff O'Shaughnessy, store manager. "IKEA strives to create a sustainable life for communities where we operate, and the new IKEA Burbank is furthering this goal with a solar array nearly three times the size of the one atop our old store."
This array contributes to the IKEA solar presence atop nearly 90% of its U.S. locations, with a total generation goal of more than 42 MW. IKEA notes it owns and operates each of its solar PV energy systems atop its buildings – as opposed to a solar lease or power purchase agreement – and globally allocated $2.5 billion to invest in renewable energy through 2020, reinforcing its confidence and investment in photovoltaic technology. Consistent with the goal of being energy independent by 2020, IKEA has installed more than 700,000 solar panels on buildings across the world and owns approximately 300 wind turbines, including 104 in the U.S.