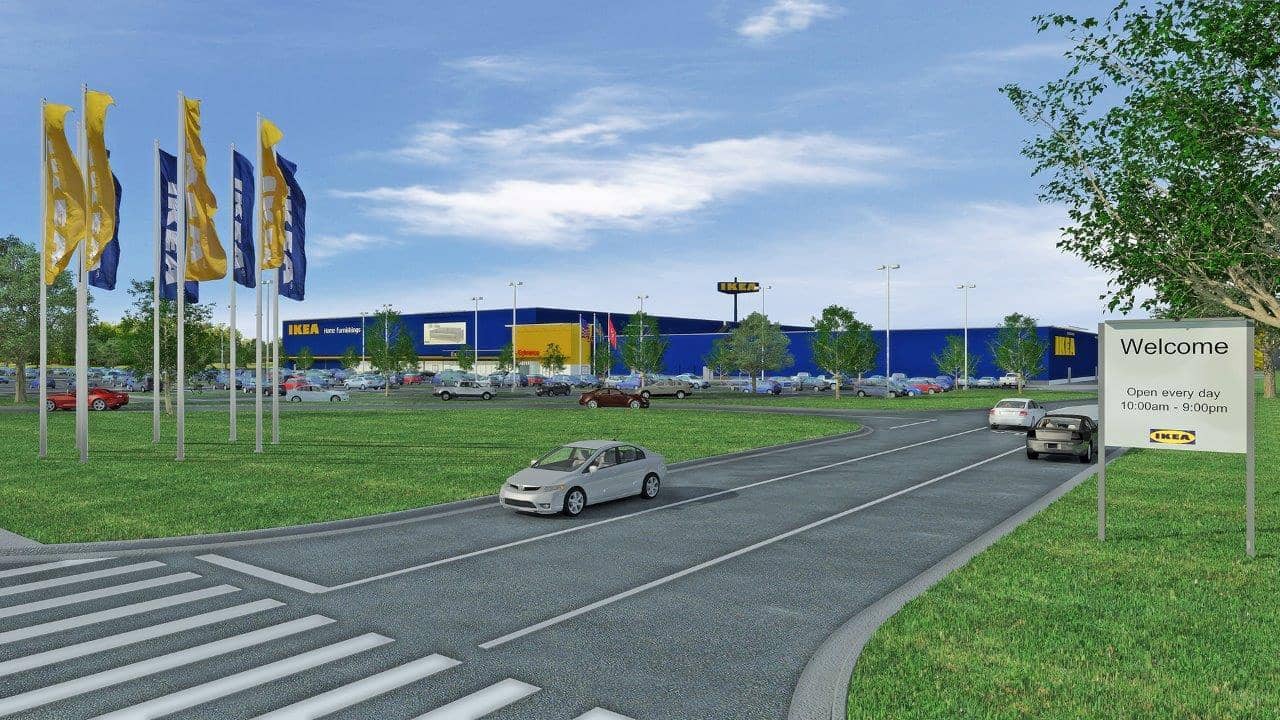 Home furnishings giant IKEA has announced plans to install a solar energy system atop its Memphis store opening late fall. According to the company, the project will be the largest rooftop solar array in Tennessee.
The store's 250,675-square-foot solar array will consist of a 1.46 MW system, built with 4,424 panels. For the development, design and installation of IKEA Memphis' customized solar power system, IKEA selected Atlanta-based Hannah Solar, and Linkous Construction is managing the site work and building of the store. Panel installation will begin this summer, with completion expected in early fall.
"We are excited about furthering our sustainability commitment with solar panels on the future Memphis store," says Lars Petersson, IKEA U.S. president. "At IKEA, we have a mission to create a better everyday life for the many, and IKEA Memphis can add to this goal with Tennessee's largest rooftop solar array."
This installation will represent the 44th solar project for IKEA in the U.S., contributing to the IKEA solar presence atop nearly 90% of its U.S. locations, with a total generation goal of more than 40 MW. IKEA owns and operates each of its PV energy systems atop its buildings and globally allocated $2.5 billion to invest in renewable energy through 2020. Consistent with the goal of being energy independent bythe end of the decade, IKEA has installed more than 700,000 solar panels on buildings across the world and owns approximately 300 wind turbines, including 104 in the U.S.
Image courtesy of IKEA: A rendering of the new Memphis store