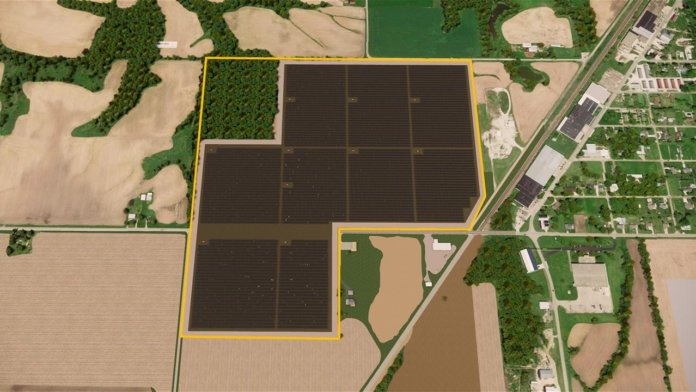 The Kewanee Economic Development Corp. (KEDC) in Illinois has announced an economic development initiative with California-based solar developer Sunpin Solar Development LLC.
KEDC signed an option and lease agreement for a potential solar energy project within the community. The site is located in KEDC's Lininger Industrial Park, which has a 138 kV Ameren substation less than half a mile away. The 136-acre site would host an approximately 25 MW solar system with an estimated annual production of up to 46,100 MWh, enough to power 3,900 homes each year.
"We are honored to introduce ourselves and our commitment to the Kewanee community through solar energy," says XJ Chen, vice president of development at Sunpin Solar. "Sunpin Solar was initially established in Illinois, so it has its roots here."
"The project installation will bring economic development dollars to Kewanee that will stay in, and be invested in, the Kewanee community," notes Kathy Albert, executive director of KEDC. "This partnership is an example of growing Kewanee from within and gives Kewanee economic development opportunities it would not otherwise have."
KEDC says it has the support of local Kewanee officials, such as the city manager, Gary Bradley.
"The city has been working with KEDC to help bring this project to fruition," says Bradley. "It's an innovative way to help add to the local economy. Renewable energy has a strong presence in Henry County, and we're excited about the opportunity to work with Sunpin and our economic development partners in the community to continue that trend."