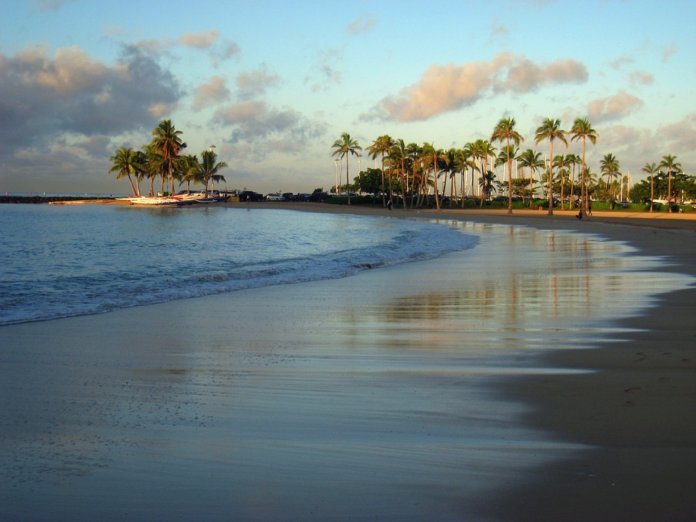 Utility Hawaiian Electric, whose subsidiaries include Maui Electric and Hawaii Electric Light, says progress on renewable energy continued to help drive the transformation of the Hawaiian Electric companies in 2018.
In the 10 years since the creation of the state's Hawaii Clean Energy Initiative, the companies have reduced fossil fuel use by 26%, representing 48 million fewer gallons of imported oil per year to generate electricity.
By 2022, fossil fuel use will have dropped by about 60% as more than a dozen wind, solar and battery storage projects now planned or under construction come online in the Hawaiian Electric, Maui Electric and Hawaii Electric Light service territory. Carbon dioxide emissions will be reduced by 1.2 million tons, the utility estimates.
"We made important progress this year on our journey to 100 percent renewable energy [by 2045]," says Alan Oshima, Hawaiian Electric's president and CEO. "We have tremendous momentum as we move into 2019, especially in electrification of transportation and grid-scale energy storage."
Notably, nearly 3,000 new private rooftop solar systems came online in 2018 for a total of about 77,000 systems. One of every three single-family homes on Oahu now has rooftop solar.
In 2018, the Hawaiian Electric companies laid the foundation for the largest surge in renewable energy in Hawaii history with solar-plus-storage projects and a major wind project that, together, pending regulatory approval, will add 325 MW of clean electric generation across Oahu, Maui, Molokai and Hawaii Island.
These projects are expected to provide stable, long-term pricing in place of the volatile pricing of fossil fuels. The two solar-plus-storage projects on Maui and two on Hawaii Island will be the largest grid-scale solar facilities ever on those islands.
Collectively, these projects will displace 59 million gallons of oil when they come online. In 2017, the companies used 359 million gallons of oil to generate electricity.
These projects are in addition to nearly 200 MW of new renewable generation planned or under construction, including three solar projects, a biomass project and a solar-plus-storage project.
Also, two new solar projects on Maui totaling nearly 6 MW came into service in 2018.
In addition, the U.S. Army and Hawaiian Electric dedicated the 50 MW Schofield Generating Station, a flexible fuel plant that is making the Oahu grid more resilient, reliable and renewable-ready, according to the utility. Located on eight acres in Central Oahu, it is safer from potential impacts of storms, tsunamis and rising sea levels, and in an emergency, it can be used as a microgrid powering critical facilities.