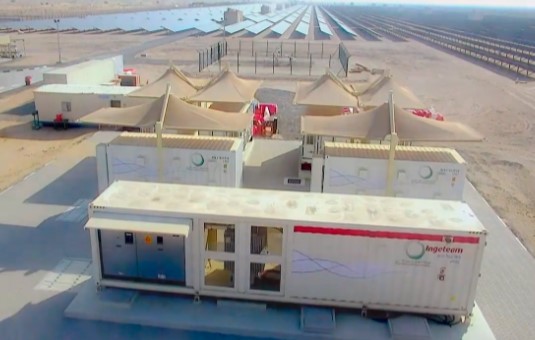 Ingeteam recently supplied its technology for what it says is the first energy storage system paired with a photovoltaic plant at a grid-scale level in the United Arab Emirates.
Amplex-Emirates LLC was awarded a pilot project by Dubai's Electricity & Water Authority (DEWA) to install a battery energy storage system at the Mohammed Bin Rashid Al Maktoum Solar Park in Dubai. NGK Insulators Ltd. supplied its NAS batteries, and Ingeteam was responsible for the supply of a 1.2 MW power conversion system with medium-voltage components, as well as the power plant controller and BMS interface control, managing the operation of the whole system.
To plan for future solar additions in Dubai, DEWA installed the 1.2 MW/7.2 MWh NAS storage system to demonstrate its effectiveness in stabilizing grid fluctuations caused by the nature of renewable energy. The system will also be also used for energy time-shifting, frequency control and voltage control.
The Ingeteam supply comprised a 1.2 MVA power station equipped with two storage inverters and all the rest of the components for an LV-to-MV and DC-to-AC conversion. The inverters, able to meet demanding international grid codes, feature advanced operating functions, such as black start capability, and are suitable for both stand-alone and grid-tied systems.