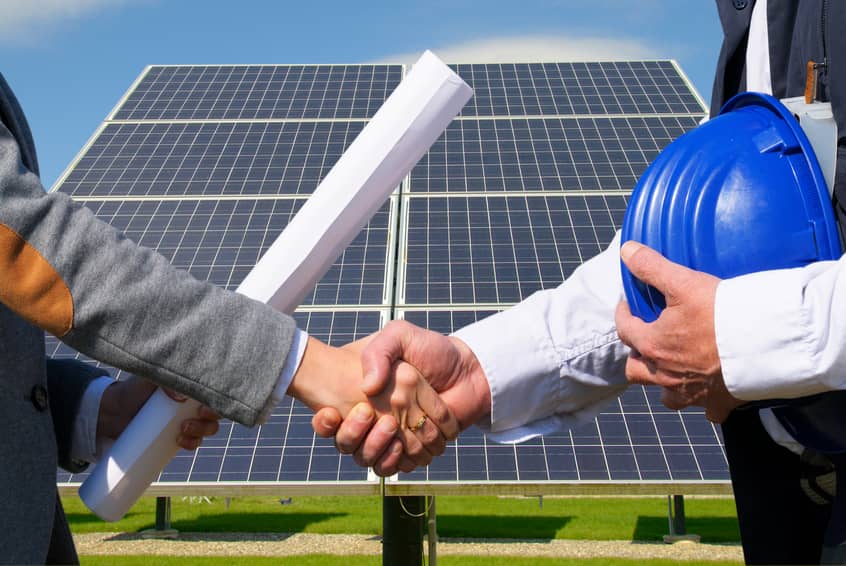 New Energy Solar, an Australia-based investment fund, has acquired a substantial majority interest in two large-scale solar projects that U.S.-based SunPower developed, designed and constructed in Kern County, Calif. The two projects total over 134 MW, and SunPower will retain an ownership interest in them and provide ongoing operations and maintenance services.
Stanford University has a long-term agreement to purchase 100% of the power, as well as the renewable energy credits (RECs), generated from one of the projects, the Stanford Solar Generating Station. Turlock Irrigation District (TID) has a similar agreement to buy the power and RECs generated from the second project, the TID Solar Generating Station. Construction of the projects, each totaling 67.4 MW, commenced in the middle of 2015.
Both facilities are expected to achieve commercial operation this month, and Stanford University and TID will use the renewable power generated in Kern County to serve electricity demand approximately 300 miles away.
"Stanford University and TID are using an innovative model called off-site solar to meet their renewable energy goals and serve their constituencies with cost-competitive, emission-free solar power," says Nam Nguyen, SunPower senior vice president. "Off-site solar allows for land-constrained organizations to benefit from the economies of scale achieved with larger solar installations. We congratulate New Energy Solar on their leadership in recognizing the value of this model and thank them for their partnership."
New Energy Solar CEO Tom Kline comments, "We believe the quality of these projects, both in terms of SunPower's leading technology and their highly creditworthy off-takers, make them excellent additions to our portfolio."
MVP Capital advised New Energy Solar on the transaction, with Foley & Lardner LLP acting as legal counsel. With the addition of the California projects, New Energy Solar will own a portfolio of over 200 MW of large-scale solar farms.
SunPower, which recently revealed a new company restructuring program, notes that there are more than 2.6 GW of SunPower solar power plants operating worldwide.