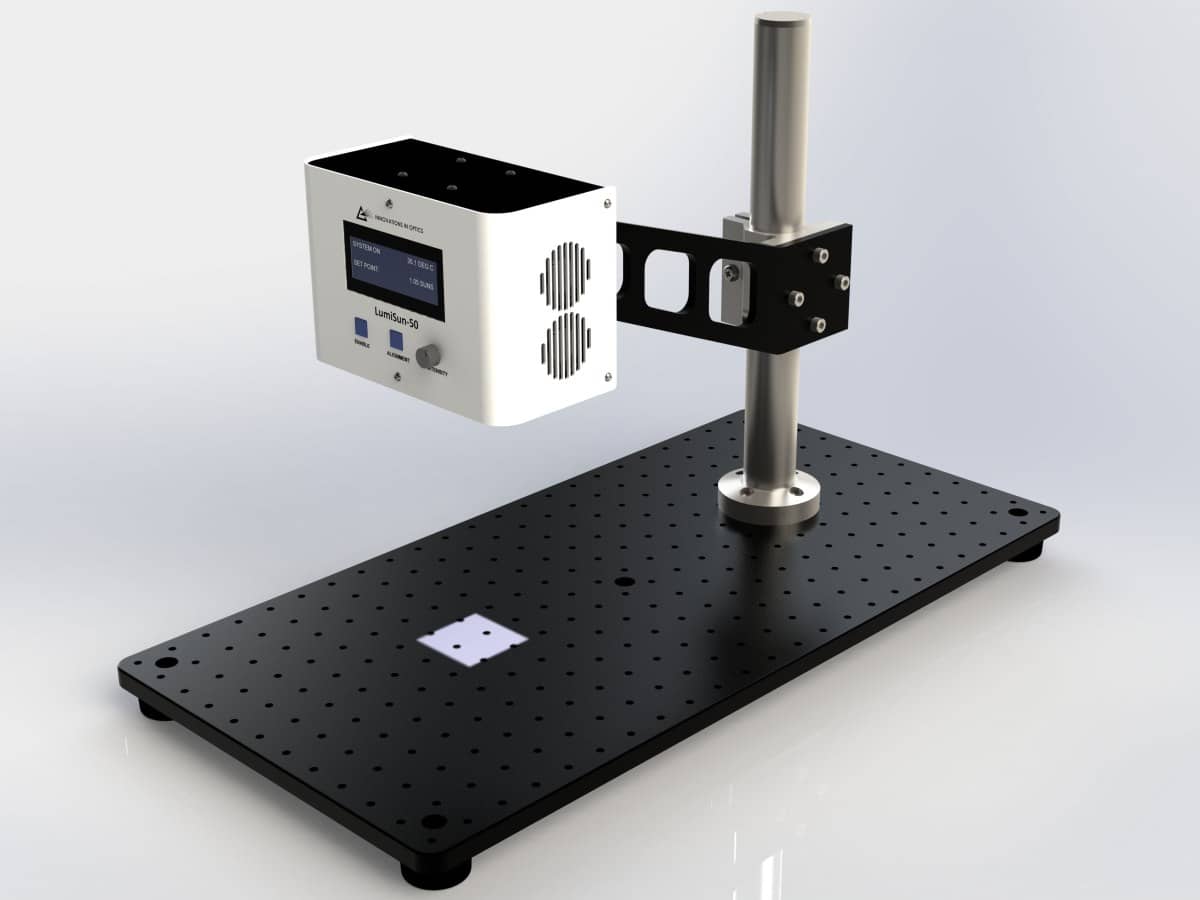 Boston-based Innovations in Optics Inc. (IOI) has introduced the LumiSun-50 LED solar simulator, which the company says meets Class AAA solar simulator requirements of IEC 60904-9 for spectral match, uniformity of irradiance and temporal stability.
Primary applications for the LumiSun-50 are terrestrial photovoltaic testing and PV research. IOI says it is offering a discount price for academic and research institutes in support of their efforts to improve global sustainability.
The company claims LED-based solar simulators for PV testing have several benefits as compared with traditional xenon or metal-halide arc-lamp-based sources. According to IOI, LEDs are more energy efficient, smaller in size and operate with consistent emission for very long lifetimes, leading to low maintenance and cost of ownership.
The LumiSun-50 achieves a spatially uniform illumination field from a chip-on-board (COB), multiple-wavelength LED die array. The field of illumination is 50 x 50 mm at a working distance of 200 mm. The LumiSun-50 includes a driver/controller that individually provides constant current to each die in the COB array. Total irradiance of 1.1 sun units is provided and can be decreased to 0.1 suns. The LED light source of the LumiSun-50 is contained within an air-cooled housing that can rotate the angular beam alignment, the company adds.