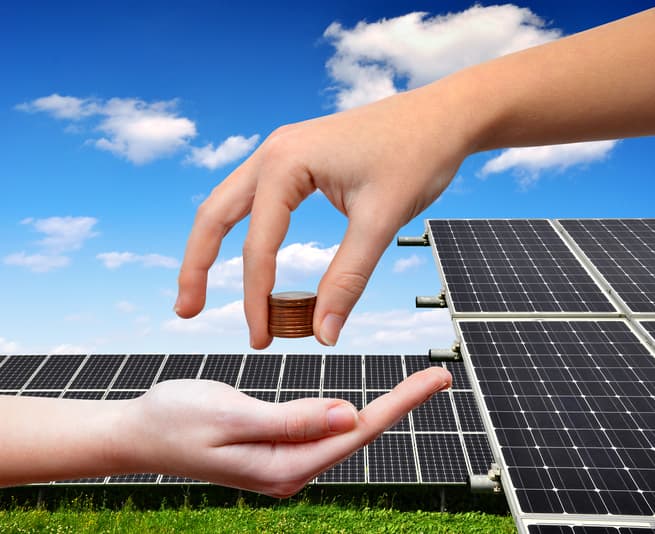 Key Equipment Finance, an affiliate of KeyCorp, has announced it provided financing for 16 community solar projects across Massachusetts for developers Clean Energy Collective (CEC) and ENGIE.
Using financing from Key Equipment Finance, CEC and ENGIE will own and operate the community solar projects and sell the energy to utilities, creating savings on electric bills for the commercial, municipal, nonprofit and residential customers. The combined CEC and ENGIE projects are adding 22.1 MW of clean capacity, which is equivalent to fully offsetting energy for 3,700 residential homes.
"ENGIE and CEC are industry leaders using Key Equipment Finance's financing solutions to bring a broad expansion of community solar to customers across Massachusetts," says Luis Gutierrez, vice president of energy finance for Key Equipment Finance's Energy Solutions team, which provides leases tailored to the energy market. "Customized financing plays a vital role in bringing the benefits of community solar to more customers, which contributes to Key's broader sustainability goals."
The 16 community solar projects in Massachusetts are constructed and interconnected and will serve customers in the Eversource and National Grid utility territories. They include solar arrays in the towns of Sutton, Williamsburg, Orange, Goshen, Phillipston, Uxbridge, West Bridgewater, Kingston, North Adams, Clarksburg and Wareham.
According to the partners, the economic benefits of these projects will be seen for years to come – including decades of property tax payments in each of the project towns, millions of dollars of construction investment through utilizing local electricians and other contracted specialists to maintain the arrays and the long-term savings, which area businesses and residential customers will receive throughout the duration of the community solar program.
"Key Equipment Finance's partnership has allowed CEC to bring its RooflessSolar community solar options to more Massachusetts customers, giving them greater choice in how they meet their power needs," says Tom Sweeney, CEC's president of renewables. "Funding community solar projects can be a very complicated and capital-intensive process, and we are proud to be collaborating with Key Equipment Finance and ENGIE to 'uncomplicate' clean energy access and sustain the growing energy movement in Massachusetts."
"Community solar projects enable anyone, including businesses, nonprofits, public entities, residents and even renters to 'go green' and save money with nothing on their roof or property," adds Vikram Kulkarni, vice president of ENGIE renewables. "This collaborative project adds much needed renewable energy to the grid while providing the serving utilities with reliable power; ultimately contributing to a lower-carbon future."