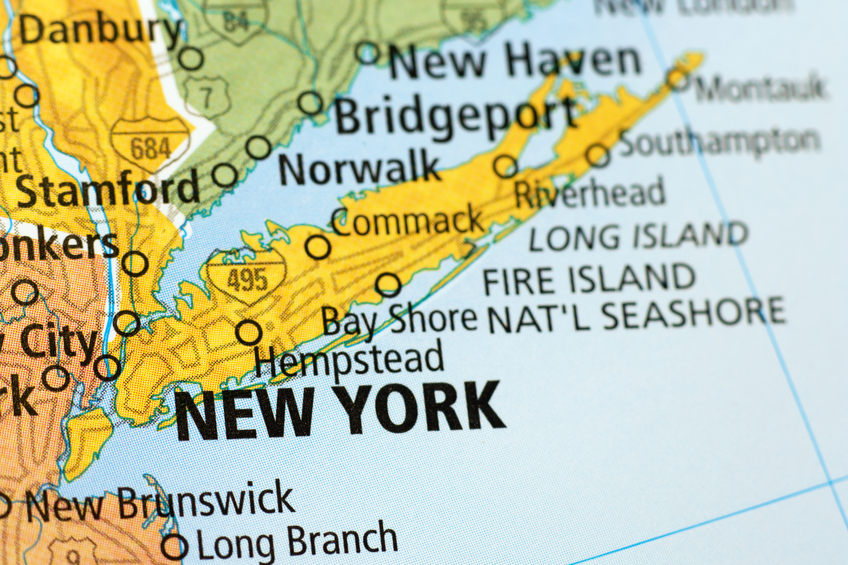 Two solar farms totaling 5.3 MW in Long Island, N.Y., commenced commercial operations on Dec. 19.
Located in Islip, the project were developed and constructed by Massachusetts-based solar developer Agilitas Energy. This marks the completion of Agilitas Energy's first tranche of projects within its 15 MW, seven-project Long Island portfolio. The remaining projects are under construction in the Town of Brookhaven.
Agilitas Energy is leasing two closed landfills from the Town of Islip in Holbrook and Hauppauge for nearly $120,000/year. The 39-acre Holbrook landfill has been closed since the 1980s and now hosts the town's recycling facility. The Blydenburgh landfill in Hauppauge was closed and capped in the 1990s as part of the U.S. Environmental Protection Agency's Superfund program, says Agilitas.
The solar arrays are expected to generate over 7 million kWh of electricity annually, enough to power over 5,000 homes. The electricity generated from the solar arrays will be sold to PSEG Long Island, the transmission and distribution system operator of Long Island Power Authority, to provide clean energy for local residents under a 20-year power purchase agreement as part of a feed-in-tariff program.
"The Town of Islip is pleased to announce that our partnership with Agilitas Energy has transformed two closed town landfills into green energy solar facilities, generating both clean power and an annual income for our taxpayers," says Angie Carpenter, supervisor for the Town of Islip. "It's a win-win for our Islip residents."