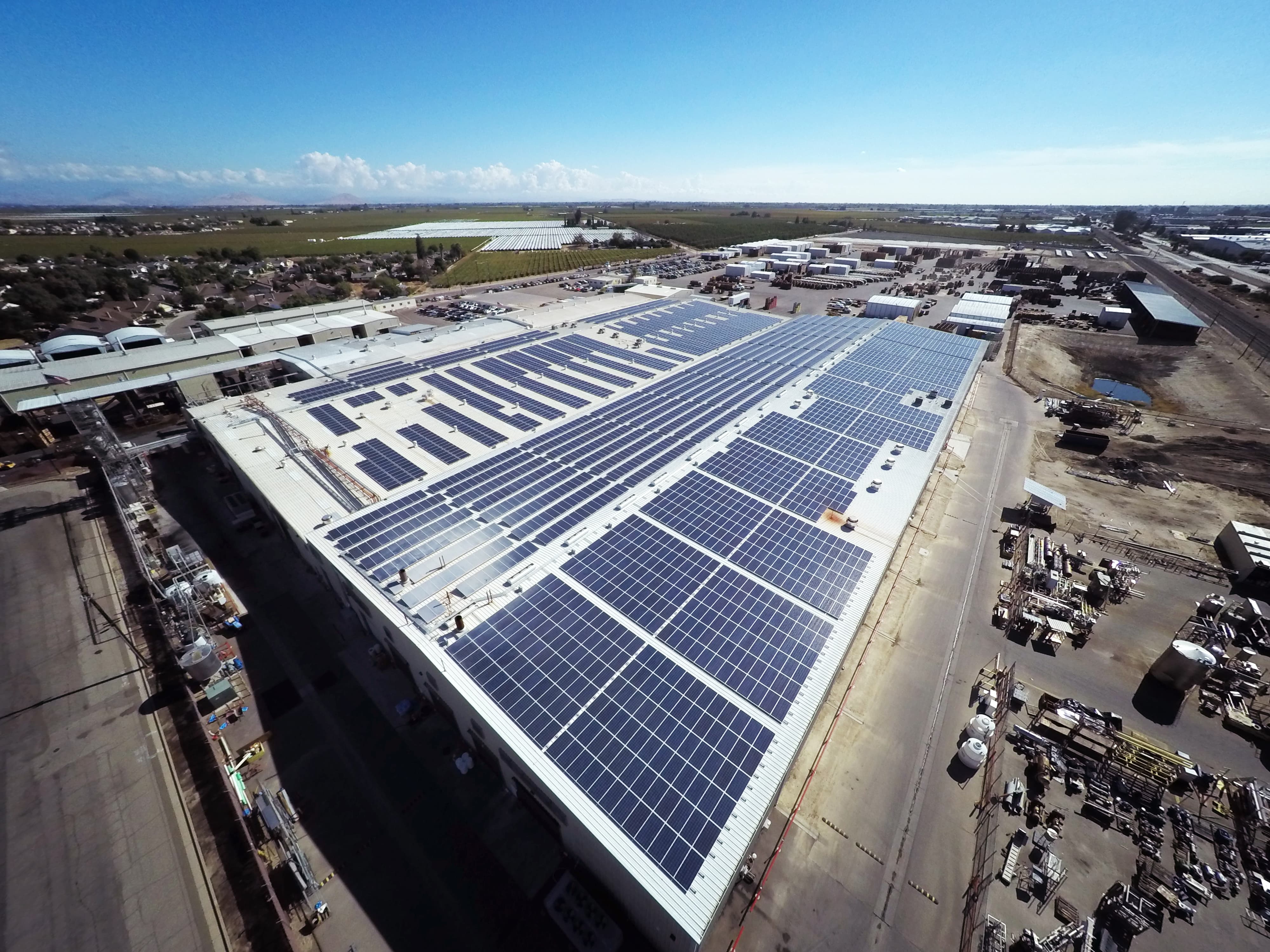 Pickett Solar, a Fresno, Calif.-based solar design and installation company, has announced the completion of two major commercial solar projects totaling almost 6 MW in Fowler, Calif.
The first project is a 2.49 MW roof-mounted installation for Bee Sweet Citrus, an independent packer and shipper of California citrus. Pickett Solar says the installation consists of 8,034 Canadian Solar MaxPower panels and 87 SMA inverters.
The second project is a 3.25 MW installation for National Raisin Co., a packer of dried fruit. Pickett Solar says the project consists of a 1.4 MW rooftop system and a 1.8 MW ground-mount system. Overall, the National Raisin project features approximately 10,509 Canadian Solar MaxPower panels and 121 SMA inverters.
Pickett Solar says the environmental gains from these projects are significant. The Bee Sweet Citrus installation is expected to produce 3,442 MWh of electricity annually, and the National Raisin Co. project is expected to produce 5,523 MWh of electricity annually. In total, according to the solar provider, the cumulative amount of electricity produced from these two installations is equivalent to powering 564 U.S. homes for one year.
"It's our privilege to partner with agribusinesses and commercial companies for projects like these," states Mike Pickett, owner of Pickett Solar. "We are seeing more and more industries from across the spectrum look toward solar with a money-invested, money-saved mentality."
Pickett Solar notes it partnered with Canadian Solar for both projects.
Photo of National Raisin Co.'s rooftop and ground-mount solar systems courtesy of Matthew Coakley with Blue Mantle Media.