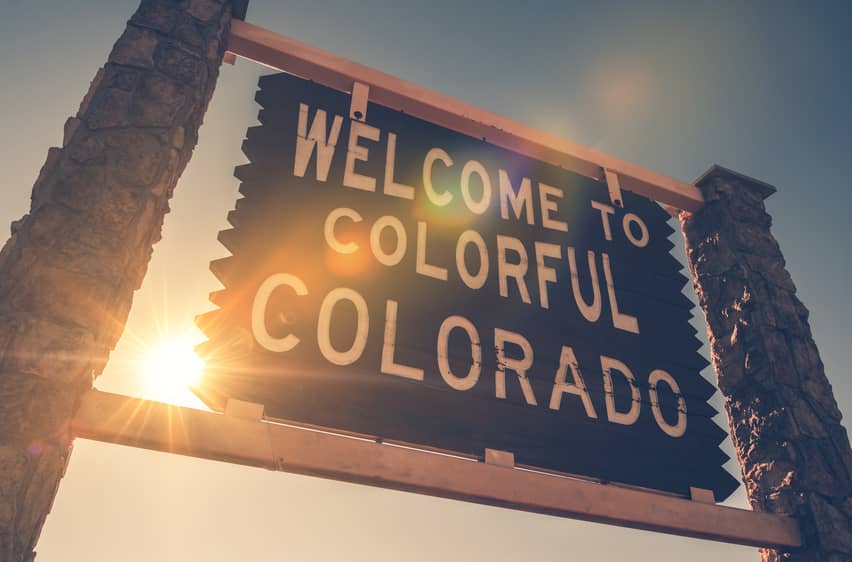 Minneapolis-based Xcel Energy has unveiled its Colorado Energy Plan, an initiative that could lead to $2.5 billion in clean energy investments in rural Colorado, as well as the early retirement of two coal plants in the state.
In a newly filed stipulation with a broad coalition of over a dozen groups, the utility company asked the Colorado Public Utilities Commission (CPUC) to approve the plan, which proposes what Xcel calls a "proactive and widely supported electricity generating portfolio" to augment the company's current 2016 Electric Resource Plan.
Importantly, the Colorado Energy Plan would be advanced only if the resulting portfolio of resources reduces, or at least does not increase, the cost of energy to Xcel Energy's Colorado customers, the company says.
"As the state's largest utility, it is important to us that we also support rural areas in Colorado, and this proposal's investment will accomplish this goal," states David Eves, president of Xcel Energy Colorado. "The proposal could increase renewable energy to 55 percent by 2026, save customers money, and dramatically reduce carbon and other emissions."
Parties to the Colorado stipulation include Xcel Energy's Public Service Co. of Colorado; the CPUC staff; the Colorado Office of Consumer Counsel; the Colorado Energy Office; the City of Boulder; Climax Molybdenum Co.; the Colorado Energy Consumers Group; the Colorado Independent Energy Association; the Colorado Solar Energy Industries Association (COSEIA); Interwest Energy Alliance; Invenergy LLC; Southwest Generation Operating Co. LLC; the Rocky Mountain Environmental Labor Coalition and the Colorado Building and Construction Trades Council (jointly); Vote Solar; and Western Resource Advocates.
Parties to the stipulation are seeking approval of the proposal from the CPUC by the end of 2017. Among the major components of the Colorado Energy Plan are as follows:
Retirement of 660 MW of two coal-fired generation units at the Comanche Generating Station, located in Pueblo, including Unit #1 by the end of 2022 and Unit #2 no later than the end of 2025 (with Unit #3 remaining in service).
Issuance of an "all source" request for proposals (RFP) as part of Phase II of the 2016 Electric Resource Plan. The RFP could result in additions of up to 1 GW of wind, 700 MW of solar and 700 MW of natural gas and/or storage. No coal resource will be added as part of the RFP. Carbon emissions could be reduced up to 60% by 2026 in comparison to 2005 levels.
Reduction of the Renewable Energy Standard Adjustment (RESA) bill rider to 1%, from the maximum 2% allowed – and currently being funded – under state law. The reduction of the RESA would be the subject of future regulatory proceedings and would not take effect until 2021 or 2022.
Accelerated depreciation for the early retirement of the two coal-fired units at Comanche, also to be addressed in future regulatory proceedings.
Construction of a new switching station for a southern Colorado transmission "energy resource zone," to help foster the further development of renewable generating resources in rural Colorado.
Xcel Energy plans to issue the RFP in the next several days and anticipates filing a recommended portfolio with the CPUC in the first quarter of 2018. The RFP will target a mix of utility- and IPP-owned facilities, and Xcel Energy is targeting an investment of 50% of the renewable generation and 75% of the natural gas-fired, storage or renewable-with-storage generation resources in the portfolio. A final decision on the recommended portfolio by the CPUC is expected in summer 2018.
Erin Overturf, chief energy counsel at Western Resource Advocates, says the stipulation "starts a conversation about how Colorado will transition to the clean energy economy of tomorrow."
"If approved, the commission will have an opportunity to evaluate transitioning our power production away from coal and toward less-expensive clean renewable resources," Overturf continues. "Taking advantage of these low-cost options now would reduce customers' bills while improving air quality and reducing greenhouse-gas pollution that causes climate change. We ask the CPUC to consider this plan and welcome an open, collaborative conversation among all stakeholders to create our affordable, clean energy future."
Rick Gilliam, program director for national advocacy group Vote Solar, says, "We are pleased to support the efforts of Xcel Energy to close coal plants, reduce carbon emissions and move Colorado closer to a future where anyone can choose clean energy."
Rebecca Cantwell, executive director of COSEIA, adds, "We hope this agreement will make more room for affordable clean solar energy on the Xcel Energy system, while protecting the rights of customers to generate their own solar energy and receive fair credit."
In the event of coal plant closures, Xcel has signaled its intention to help impacted employees transition, says the Sierra Club, which adds that securing local economic development opportunities will be key to this proposal's success.
The group notes that demand for renewable energy is growing throughout Colorado: The cities of Pueblo, Aspen and Boulder have already declared their respective commitments to meet 100% of their electricity needs with clean energy sources.
Zach Pierce, senior campaign representative for the Sierra Club's Beyond Coal Campaign, says, "Renewable energy is leading the way in the transition away from coal to cleaner, more cost-effective electricity generation. It's a promising development to see Xcel join a diverse group of stakeholders to explore taking advantage of low-cost, clean energy. We look forward to engaging in an open and collaborative process to modernize our electric sector in a way that benefits local economies, improves public health and conserves our environment."