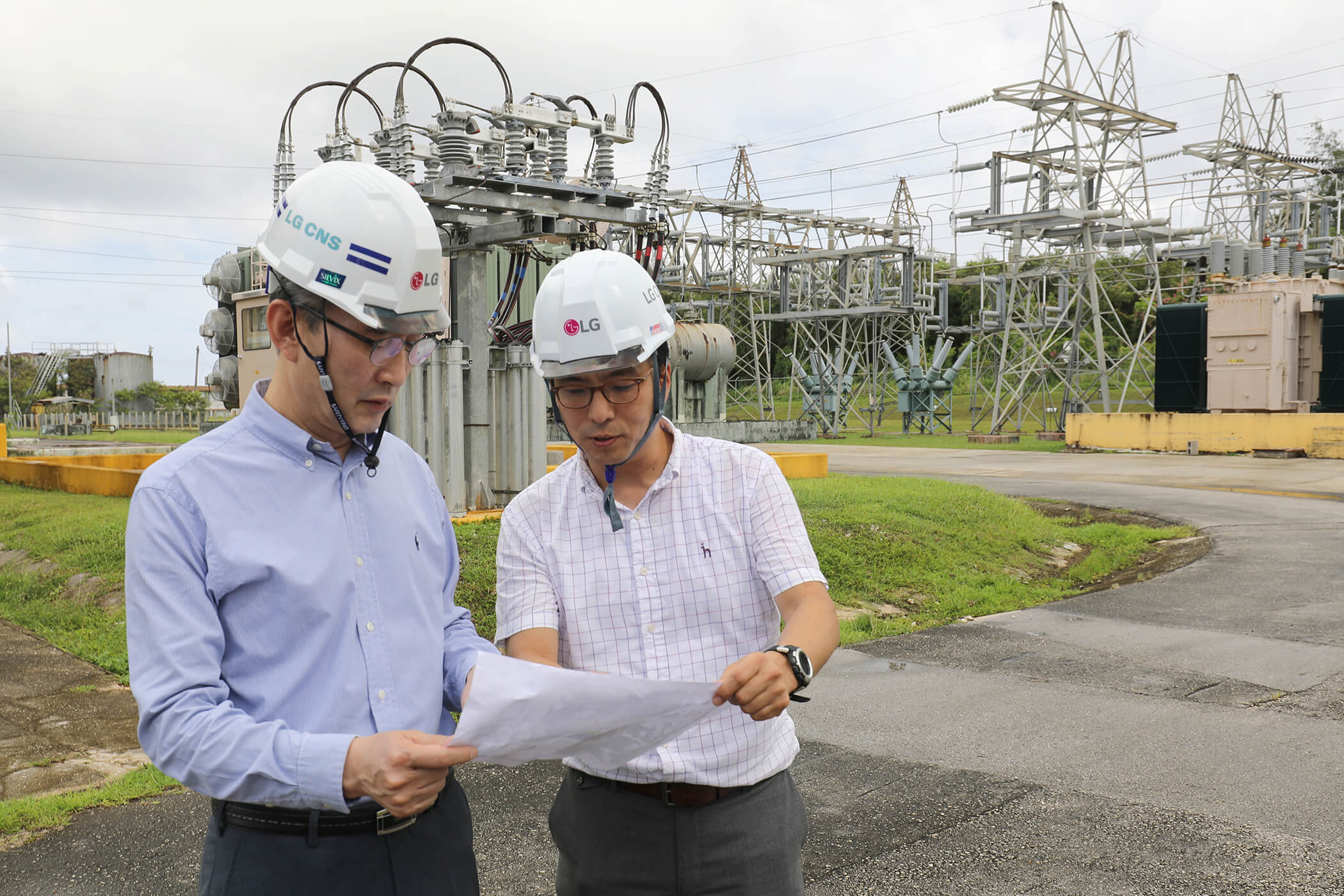 LG CNS, a subsidiary of LG Corp., recently secured a $43 million contract from the Guam Power Authority (GPA) to deliver, operate and maintain two utility-scale energy storage systems (ESS).
According to the company, the project will reduce the intermittent power outages Guam is experiencing due to increasing net metering penetration and utility-scale renewable projects. Further, the project will help GPA prepare the grid as it works toward reaching a renewable energy goal of 25% by 2035.
Plans call for a 24 MW ESS for frequency regulation to be located at a substation in the village of Agana and a 16 MW ESS for renewable integration to be installed at a substation in the village of Talofofo, which is connected to an existing solar farm. The contract marks LG CNS' largest ESS project to date.
Under terms of the agreement, LG CNS is responsible for delivering the ESS systems on a "turnkey" basis within 12 months. The systems will utilize LG Chem lithium-ion batteries and LG CNS' own energy management system (EMS) to provide frequency regulation and solar PV ramp rate control. The project includes a 25-year operations and maintenance agreement.
John M. Benavente, general manager of GPA, comments, "Our ratepayers typically experience short outages whenever a generator trips in the system in order for us to avoid a blackout. It is estimated the ESS would eliminate about 77 percent of those outages, thereby substantially improving service reliability to our ratepayers."
The Guam ESS project is of strategic importance for LG CNS on a number of fronts. As an island 3,000 miles away from the nearest main landmass, Guam is positioned to become a prime example of the growing global microgrid market for isolated electric utilities, according to the company. Guam also serves as a strategic base for expansion into various markets, including Hawaii and the U.S. mainland to the east, Australia to the south and Southeast Asian countries to the west.
"This is GPA's Phase 1 project, and we are now in a strong position for more success in upcoming opportunities," says Tae Seok Ha, vice of smart energy at LG CNS. Upon completion of the GPA systems, LG CNS will have deployed over 125 MW of energy storage projects.
Photo: LG CNS CEO Youngshub Kim (left) getting briefed on the ESS project during a visit to the Agana substation.