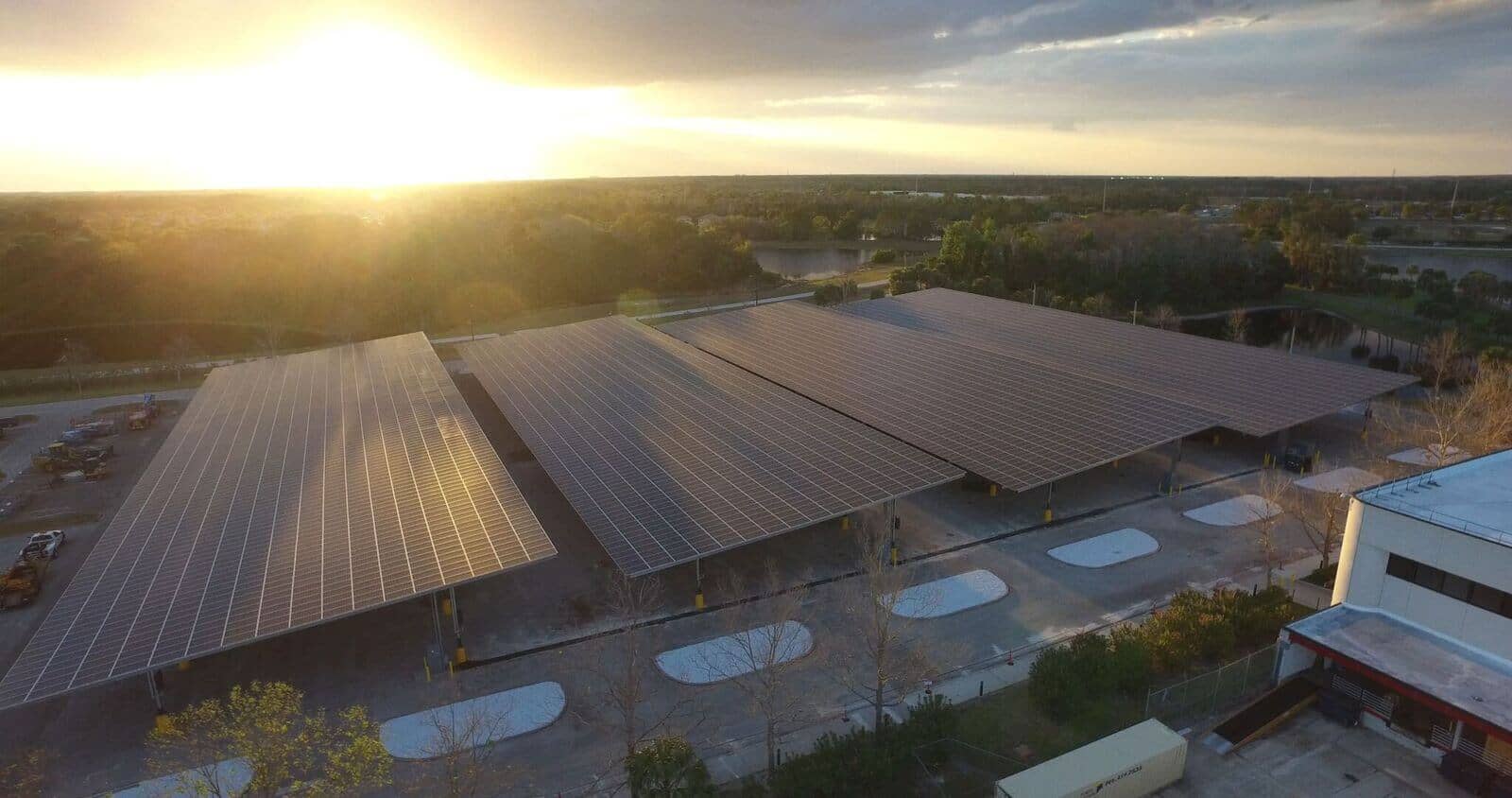 Advanced Green Technologies (AGT), a Florida-based solar contractor and sister company to Advanced Roofing Inc., has announced completion of Lockheed Martin's new 145,379-square-foot solar carport in east Orlando, Fla.
AGT says the 2 MW solar carport, located at the global security and aerospace company's Rotary and Mission Systems facility parking lot, is expected to produce 3.41 million kWh of electricity per year and save approximately $370,000 in energy costs annually.
Providing shelter for 592 cars, the solar carport's four superstructures include 6,688 Hanwha SolarOne S-series solar modules and inverters by SunGrow. AGT broke ground on the multi-phased project in November 2016.
AGT had previously partnered with Lockheed Martin to design and build a 2.25 MW solar carport near Clearwater, Fla. Completed in 2015, that initial solar carport has consistently achieved its energy production goals, according to Clint Sockman, vice president of Advanced Roofing and AGT.
"Creating high-performing, energy saving projects of this scope with Lockheed Martin is tremendously exciting," comments Sockman. "We're seeing companies throughout Florida respond to solar carports as a fresh, sustainable approach to benefit their businesses, their employees and the environment."
Solar carports' flexible siting requirements and current availability of the federal solar investment tax credit are building strong solar carport demand for AGT, says Sockman. His firm recently completed a 2.1 MW solar canopy system at Daytona International Speedway and a 1.4 MW solar carport at Florida International University in Miami.